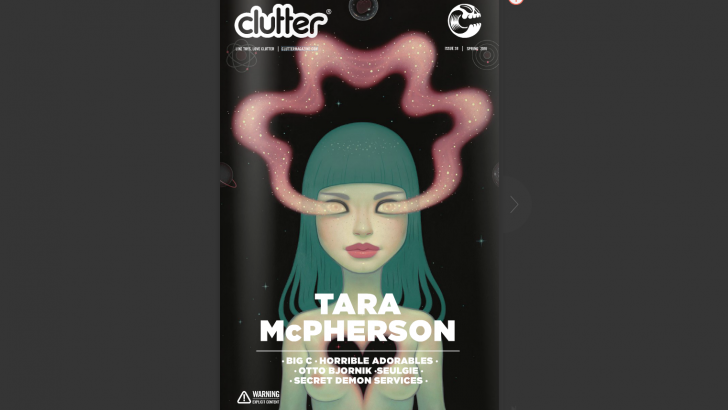 Online now for you to read and enjoy, absolutely for free, is Issue 38 - Spring 2016 - with cover artist Tara McPherson! Ready to whet your appetite for what's to come, click on over to issuu and start enjoying!
On the inside:
Tara McPherson talks shop, art and toys!
Big C and his Dragon Power
Horrible Adorables transformation from plush to vinyl!
Otto Bjornik talks Chess and Kidrobot
The Queen of Cute - Seulgie
and enough to scare you sh**less,  Secret Demon Services. 
You can read this issue for FREE over on issuu.
Similar posts
Monday, September 3, 2018 - 10:02pm

The Clutter Gallery is proud to present an amazing solo spectacular from artist duo, Horrible Adorables! 

Monday, July 16, 2018 - 11:12pm

We were super excited to have played host to, and kicked-off, the 2018 Tara McPherson, Cotton Candy Machine, USA tour this past Saturday, July 14th!