Posted by
marc
July 28, 2016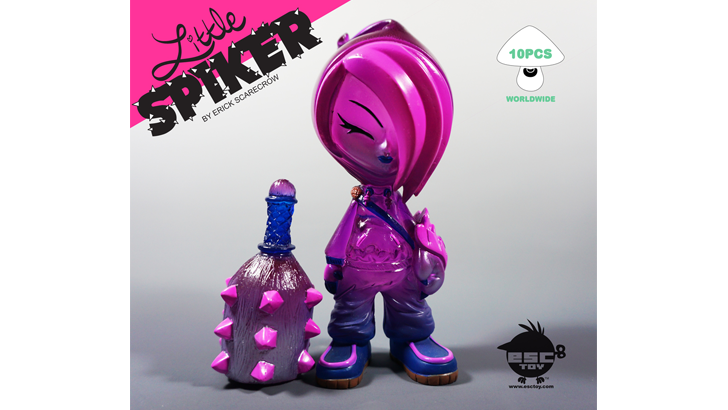 Erick Scarecrow must be busy, launching a bunch of Kickstarter projects and working on his own designer toys. His latest release is a purple colorway of Little Spiker, which has a very cool paint job. The purple paint fades out towards the figure's torso, revealing transparent purple resin and creating a trippy effect. Each figure comes with a spiked bat and they're limited to 10 pieces. These are available now directly from ESC-Toy for $75.
See more ESC-Toy here | Check out more resin here
Similar posts
Thursday, October 17, 2019 - 10:23am

Yamaraja is the latest super detailed creation from the dark and twisted mind of American Gross.

Sunday, September 29, 2019 - 1:44am

From the twisted imagination of Japan's own Tokyo Jesus comes the Oni-Tayū (太夫) -  a high ranking Oiran with a dark secret.