Posted by
marc
August 31, 2016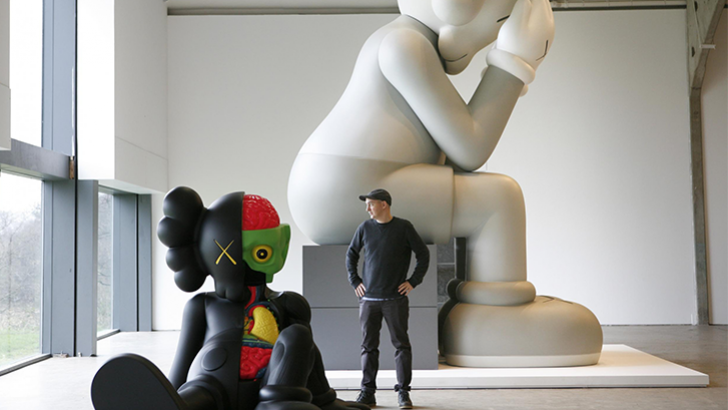 Most US-based fans likely couldn't make it to KAWS' enormous exhibition at the York Sculpture Park in the UK. But tons of us will be able to check out a retrospective of the Brooklyn-based artist's career, from his defaced bus stop advertisement posters to his recent sculpture work. Taking place from Oct 20, 2016 through Jan 22, 2017 at the Modern Art Museum of Fort Worth, the exhibit "will feature key paintings, sculptures, drawings, toys, and street art interventions to examine KAWS's prolific career in depth, revealing critical aspects of his formal, conceptual, and collaborative developments over the last twenty years." Can't make it? No problem. A hardcover book of the pieces is being produced and includes writings from Andrea Karnes, Michael Auping, Dieter Buchhart, and Pharrell Williams. You can write to the Modern to pre-order the book for $55 now and it will ship out in December. Given that newspaper clippings of KAWS go for more than that, you might want to claim your copy before they're gone.
Check out more KAWS here | See more events here
Similar posts
Wednesday, April 11, 2018 - 11:07pm

Clutter Gallery is proud to bring a unique sales event to our collectors!

Monday, November 7, 2016 - 2:02pm

Parra is one of my favorite artists, but I've never gotten the chance to see his work in person (other than Kidrobot's Pierced, that is).