Posted by
marc
August 03, 2016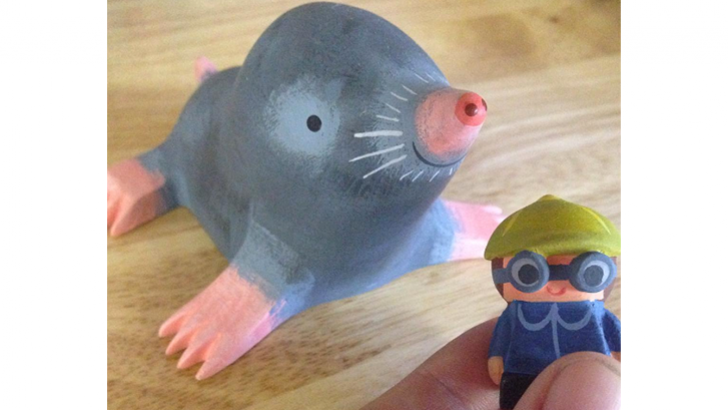 In the future, moles will grow to mythic proportion, dwarfing their human miner counterparts. Predicting the mole coup de grâce in resin form, Amanda Visell is prepping to add this super cute duo to her Switcheroo menagerie. Let's just hope the tiny miner doesn't get the black lung as easily as Derek Zoolander. While there's no official release date, we're predicting a drop date of either late this week or next.
Check out more Amanda Visell here | See more resin here
Similar posts
Thursday, October 17, 2019 - 10:23am

Yamaraja is the latest super detailed creation from the dark and twisted mind of American Gross.

Sunday, September 29, 2019 - 1:44am

From the twisted imagination of Japan's own Tokyo Jesus comes the Oni-Tayū (太夫) -  a high ranking Oiran with a dark secret.