Posted by
marc
August 04, 2016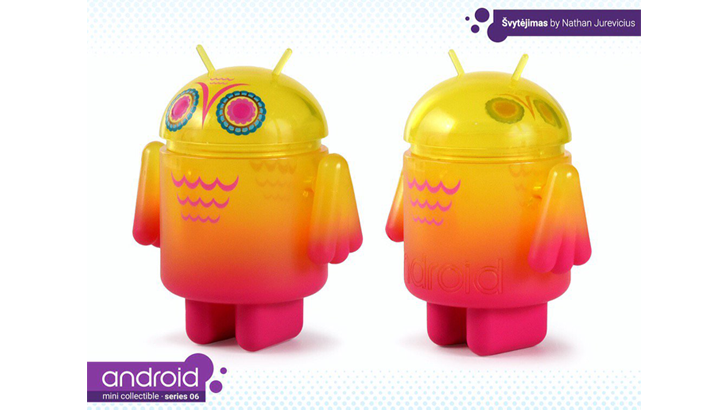 Android Series 6 just keeps getting better. After getting a close look at Andrea Kang's two entries into the series, we've now got a shot of Nathan Jurevicius'. And it's an Android version of his Nightriders characters. Amazing! The magenta to orange to transparent yellow gradient is trippy and the tribal eyes and details keep the design looking like something straight out of a vision quest. If I for some reason don't buy a full case of Android Series 6, this one's definitely on my get list!
Check out more Nathan here | See more Android news here
Similar posts
Saturday, January 23, 2021 - 4:36pm

Clutter has teamed up with NY-based artist Kyle Kirwan to bring you a brand new designer toy platform, The Brick!

Wednesday, August 12, 2020 - 3:07pm

We are so excited to announce the first 3oz Canbot Blind Box Series!  A limited-edition toy mini-series launching through Kickstarter on Thursday, August 13th.