Posted by
marc
August 25, 2016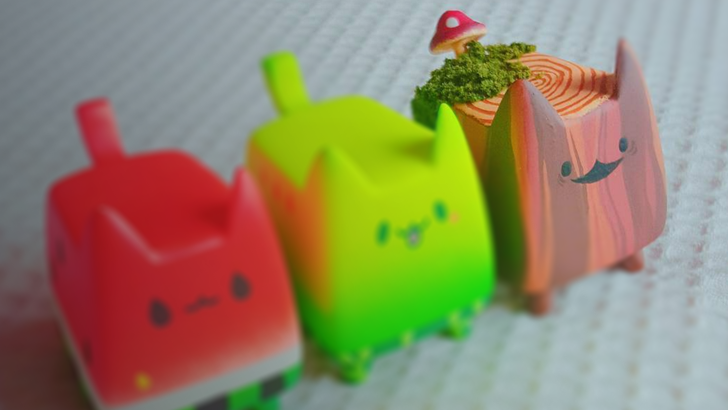 Hmm, WatermelonCat came out in July, MelonCat came out in August, and WoodCat is coming out in September? Sounds like Rato Kim is aiming for monthly releases of her super popular BoxCat platform! And WoodCat is certainly a worth edition to the series. The resin kitty features hand painted wood grain and tree ring patterns, some moss, and an adorable mushroom tail. Fans have been able to pre-order her toys directly through Rato Kim, but we're betting myplasticheart will be getting a few in stock as well. We'll be sure to keep you posted!
Check out more Rato Kim here | See more cute stuff here
Similar posts
Thursday, October 17, 2019 - 10:23am

Yamaraja is the latest super detailed creation from the dark and twisted mind of American Gross.

Sunday, September 29, 2019 - 1:44am

From the twisted imagination of Japan's own Tokyo Jesus comes the Oni-Tayū (太夫) -  a high ranking Oiran with a dark secret.