Posted by
marc
September 02, 2016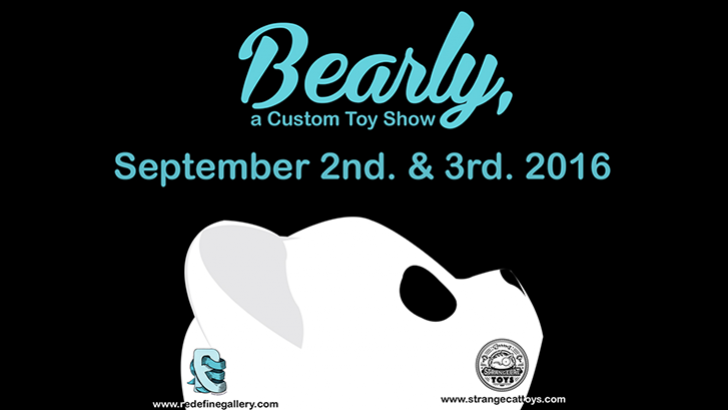 Opening right now is "Bearly, A Custom Toy Show" presented by Strange Cat Toys and Redefine Gallery in Orlando. MAp-MAp, Charles Rodriguez, JFURY, and several others have customized Luke Chueh's Bear Head (produced by Clutter Magazine) to create one-of-a-kind pieces that will be on display until tomorrow. If you can't make it to Florida, you can check out the available customs on Strange Cat's web shop. And if you want to customize a Bear Head yourself, pick up a blank for just $40 right here.
Check out more Luke Chueh here | See more events here
Similar posts
Tuesday, May 16, 2017 - 5:02pm

We are excited to drop our latest collaboration with Luke Chueh – The Dissected Bear Head; Black & Bone edition!

Tuesday, April 4, 2017 - 3:02pm

Clutter Magazine is proud to announce our latest collaboration with Milwaukee-based artist Scott Wilkowski and LA native artist Luke Chueh!