Posted by
marc
September 13, 2016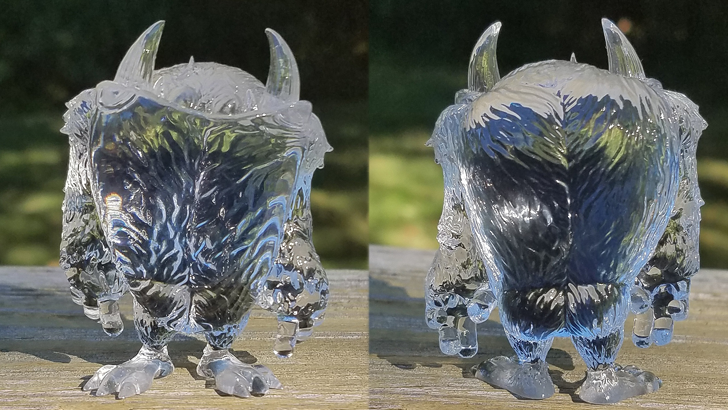 If you haven't picked up one of Triplikid's Mirth figures yet, Friday is your day. This variant is extra striking thanks to its crystal clear resin. Standing at just 2.5 inches, the sculpt features amazing fur detailing and horn texturing. It will be available in Triplikid's web shop for just $45 on Friday at 1PM Eastern on Friday, 9/16. There are only nine available, so set your alarms accordingly.
Check out more Triplikid here | See more resin here
Similar posts
Thursday, October 17, 2019 - 10:23am

Yamaraja is the latest super detailed creation from the dark and twisted mind of American Gross.

Sunday, September 29, 2019 - 1:44am

From the twisted imagination of Japan's own Tokyo Jesus comes the Oni-Tayū (太夫) -  a high ranking Oiran with a dark secret.