Posted by
marc
September 28, 2016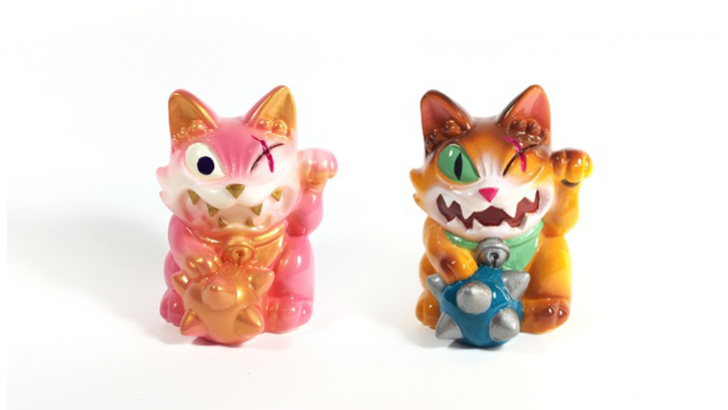 Javier Jimenez outdid himself this time. The 2.5 inch Maneki Wananeko is both super cute and hilarious. His Wananeko character is in disguise as a demented lucky cat, but his battered appearance and spiked ball my tip observers off to his true identity.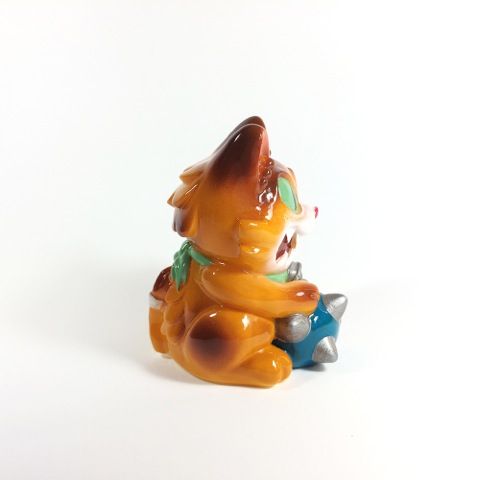 The OG orange colorway is currently up for pre-order here. It runs $30 and will ship out in October.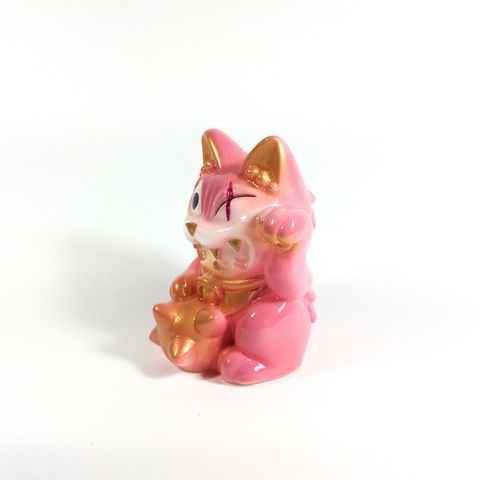 But if you happen to be in Taipei, you might want to hold off for the alternate colorway which is exclusive to the Taipei Toy Festival. A cotton candy pink base coat is accented with nice sprays of gold.
Check out more Javier Jimenez here | See more cats here
Similar posts
Thursday, October 17, 2019 - 10:23am

Yamaraja is the latest super detailed creation from the dark and twisted mind of American Gross.

Sunday, September 29, 2019 - 1:44am

From the twisted imagination of Japan's own Tokyo Jesus comes the Oni-Tayū (太夫) -  a high ranking Oiran with a dark secret.