Posted by
marc
September 12, 2016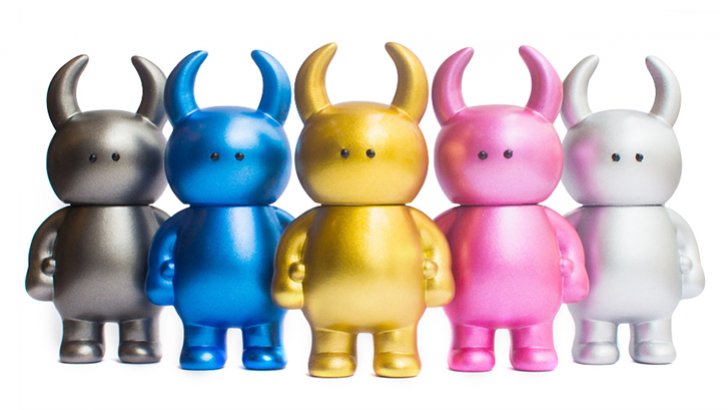 Oooo, shiny! The gold, silver, and bronze Uamous were a hit, but these new metallic colorways are even better. Gray, blue, silver, pink, and gold have been applied to the classic sofubi toy, while Fortune Uamou and Bastard also add a bronze finish to their lineup.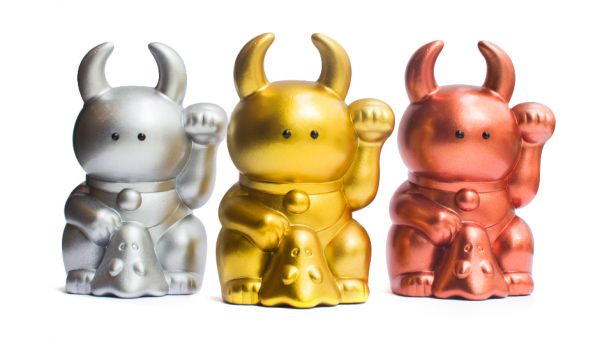 Each figure is finished in a semi-gloss coating for extra sheen and added protection from scuffs and bumps. The Metallic Uamou and Bastard series cost ¥2,500 each while the Fortunes are just ¥1,500.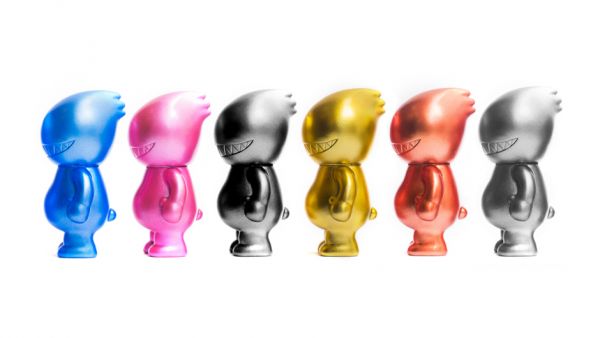 You can pick them up at Studio Uamou's online shop. These are limited edition releases, so get on 'em if you want them in your collection.
Check out more Uamou here | See more sofubi here
Similar posts
Wednesday, October 3, 2018 - 11:04pm

We are excited to be releasing the first run of hand-painted Penetrator-X figures, hand painted by American Gross!

Wednesday, September 26, 2018 - 8:00am

Five Points Festival Fall exclusive drops from some of your favorite sofubi and vinyl artists!! including special releases from: Mutant Vinyl Hardcore, Kikkake Toys, Rampage Toys, and more.  Art, toys, and beer, what could go wrong?!