Posted by
marc
September 08, 2016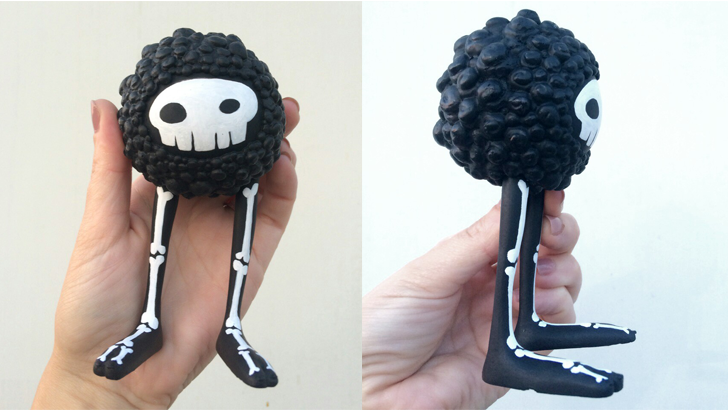 It's never too early to start celebrating Halloween. Kyle Kirwan knows what's up. He's releasing a Skully version of his Bloom resin sculpture this Saturday, September 10 at noon Eastern. This micro-run has only five editions, one of which is a GID chase. The poof ball, reminiscent of the soot sprites from My Neighbor Totoro, sits atop ever so slightly creepy legs. The skull and bones are hand-painted embelishments on the 5.5 inch piece, making the $40 asking price more than fair. You can pick yours up at Kyle's online store and keep your fingers crossed for that chase!
Check out more resin here
Similar posts
Thursday, October 17, 2019 - 10:23am

Yamaraja is the latest super detailed creation from the dark and twisted mind of American Gross.

Sunday, September 29, 2019 - 1:44am

From the twisted imagination of Japan's own Tokyo Jesus comes the Oni-Tayū (太夫) -  a high ranking Oiran with a dark secret.