Posted by
marc
September 29, 2016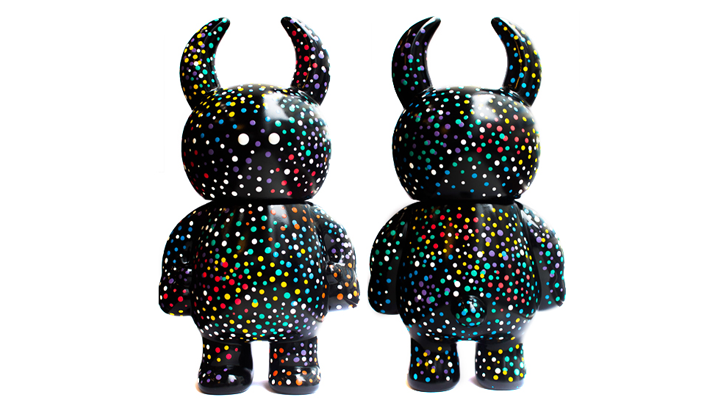 Taipei Toy Festival is shaping up to be a great con, and Studio Uamou are about to make it even better. Ayako Tagaki and team will be brining a bunch of exclusives toys to Paradise Toy's booth, including a custom polka dot Big Uamou and a rainbow-pattern Uamou. Pallet-knifed Uamous and Bastards, as well as a Galaxy Mask Uamou will be there for your sofubi fix. Taipei Toy Fest runs from October 7th through October, 10th 2016.
Check out more Uamou here | See more Taipei Toy Fest news here
Similar posts
Wednesday, October 3, 2018 - 11:04pm

We are excited to be releasing the first run of hand-painted Penetrator-X figures, hand painted by American Gross!

Wednesday, September 26, 2018 - 8:00am

Five Points Festival Fall exclusive drops from some of your favorite sofubi and vinyl artists!! including special releases from: Mutant Vinyl Hardcore, Kikkake Toys, Rampage Toys, and more.  Art, toys, and beer, what could go wrong?!