Posted by
brittandpuppycat
October 04, 2016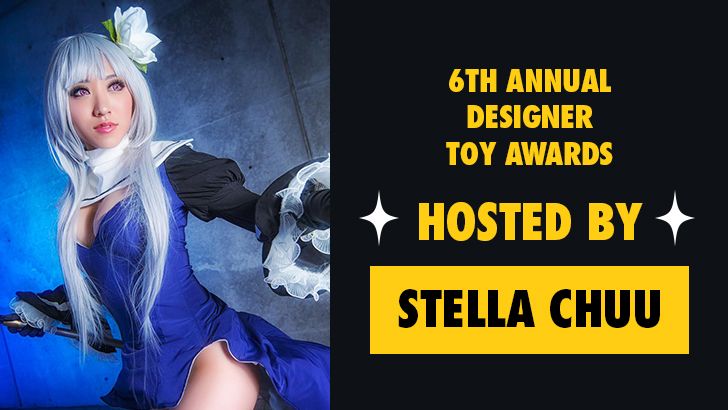 Holy Cannoli, Batman! The Designer Toy Awards have just announced their host for the 6th Annual DTA Ceremony – renown cosplayer Stella Chuu!
Being an award-winning cosplayer and advocate for nerd culture and self-confidence, Stella is a match made in geek heaven for the Designer Toy Awards!
The 6th Annual Designer Toy Award Ceremony is this Saturday, October 8th, 8pm - 11pm EST! You still have a chance to RSVP in this celebration of our industry, so what are you waiting for? Come, have a drink, be merry and see friends old and new! It's sure to be a blast!
RSVP Here: http://designertoyawards.com/rsvp
Similar posts
Tuesday, February 13, 2018 - 6:39pm

Nominations are officially open for the 8th annual Designer Toy Awards!