Posted by
marc
October 18, 2016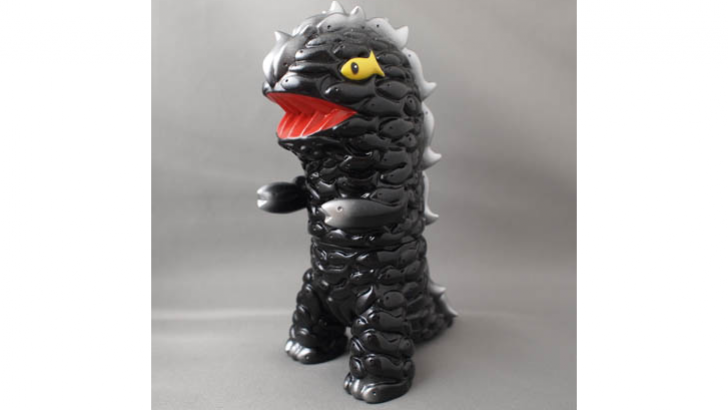 Chima Group add some kaiju to their cute with their new Zako figure. The monster stands 5.5 inches tall, and at first glance is a lumpy bipedal lizard. But get in a bit closer and you'll see that it's actually a school of fish converged to create an illusion of grandeur and scare off predators. If you don't want to wait for Rotofugi and myplasticheart to get this sofubi in stock, you can order it directly from Chima Group by emailing them.
Check out more Chima Group here | See more sofubi here
Similar posts
Wednesday, October 3, 2018 - 11:04pm

We are excited to be releasing the first run of hand-painted Penetrator-X figures, hand painted by American Gross!

Wednesday, September 26, 2018 - 8:00am

Five Points Festival Fall exclusive drops from some of your favorite sofubi and vinyl artists!! including special releases from: Mutant Vinyl Hardcore, Kikkake Toys, Rampage Toys, and more.  Art, toys, and beer, what could go wrong?!