Posted by
marc
October 20, 2016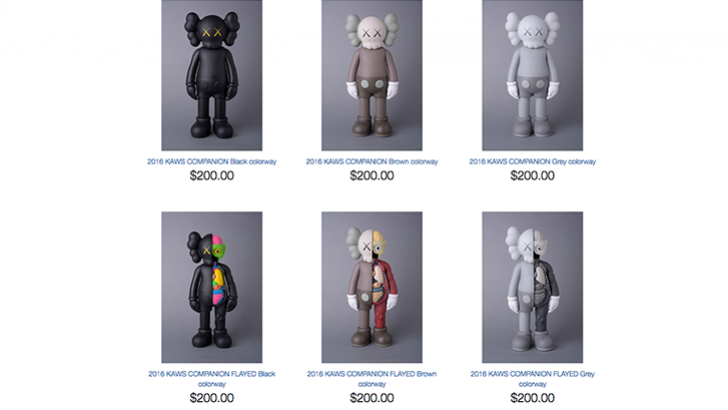 It seemed like KAWS was done with vinyl toys, and I don't think this really changes that, personally. But either way, you can snag six "new" Companions from Modern Art Museum of Fort Worth's online shop. It took me about an hour of trying on and off again, but I finally got through. I didn't purchase one though, because KAWS toys are expensive. The site lists these figures as 11 in x 5 in x 3 in, but other reports say that they're about half the size of previous Companions, or about 7.5 inches tall. The site also calls this an open edition. How open? Who knows. Hopefully very open so I can finally get a flayed black colorway once I've saved up. If you've got cash to drop on KAWS, try your luck here.
Similar posts
Wednesday, April 11, 2018 - 11:07pm

Clutter Gallery is proud to bring a unique sales event to our collectors!

Thursday, November 10, 2016 - 5:36pm

Kidrobot have been doing a great job of bringing OG toy designers back into their fold. Following up releases from Nathan Jurevicius, Junko Mizuno, and more is a new piece by Joe Ledbetter called Pelican't. This poor guy has a beak more like a strainer than a bucket.