Posted by
marc
October 24, 2016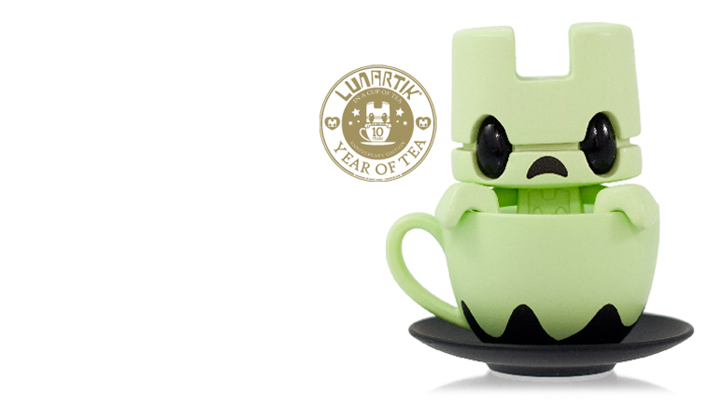 It's almost Halloween, which means it's time for a bunch of spooky custom toys! Lunartik's contribution to the socially acceptable pagan ritual is a glow-in-the-dark Mini Tea who looks like he's just seen a ghost. These are disappearing like pumpkins from stoops; 100 were released and only 26 are left, so grab yours for 30GBP quick.
Check out more Lunartik here | See Rato Kim's Pumpkin Cat here
Similar posts
Saturday, January 23, 2021 - 4:36pm

Clutter has teamed up with NY-based artist Kyle Kirwan to bring you a brand new designer toy platform, The Brick!

Wednesday, August 12, 2020 - 3:07pm

We are so excited to announce the first 3oz Canbot Blind Box Series!  A limited-edition toy mini-series launching through Kickstarter on Thursday, August 13th.