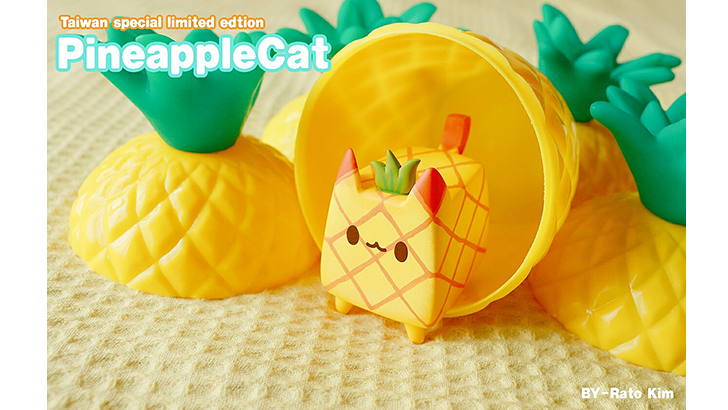 Introducing PineappleCat, the latest BoxCat colorway from Rato Kim! This colorway is so cute, all the way down to the details. It  looks like a pineapple chunk with the details. So cute!
This tasty version is going to be available at this year's Taipei Toy Festival in Taiwan. PineappleCat will be limited to 10 pieces and with the growing popularity of Kim's BoxCats I wouldn't be surprised if this sells out!
Read more Rato Kim/BoxCat news here | Read more resin toys here
Similar posts
Monday, February 5, 2018 - 8:15am

If you're kicking yourself for missing out on Rato Kim and Discordia Merchandising

Friday, January 5, 2018 - 9:21am

The world needs more Boxcats, and for 2018 Rato Kim and Discordia Merchandising are making it a reality with the DIY Boxcat Kickstarter.