Posted by
marc
November 10, 2016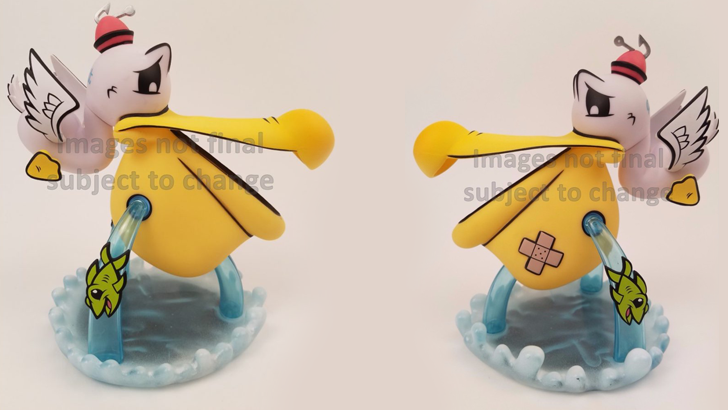 Kidrobot have been doing a great job of bringing OG toy designers back into their fold. Following up releases from Nathan Jurevicius, Junko Mizuno, and more is a new piece by Joe Ledbetter called Pelican't. This poor guy has a beak more like a strainer than a bucket. Such is life. Featuring JLED's vector-inspired aesthetic is on full display, and the design's use of water as a pedestal is ingenious. But the best part? Pelican't is just the first installment in a series of toys from JLED and Kidrobot called The Outsiders. This one's about seven inches tall and will be released in March.
Images via Strangecat Toys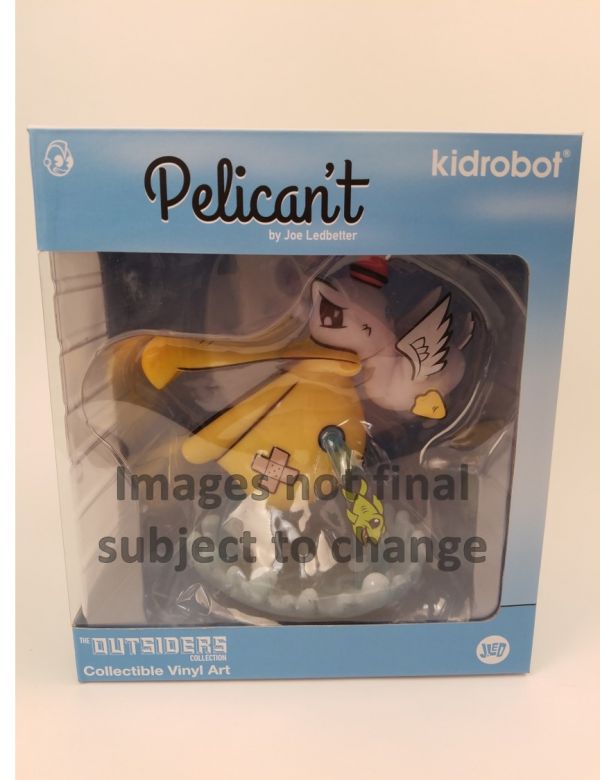 Check out more JLED here | See more Kidrobot news here
Similar posts
Saturday, January 23, 2021 - 4:36pm

Clutter has teamed up with NY-based artist Kyle Kirwan to bring you a brand new designer toy platform, The Brick!

Wednesday, August 12, 2020 - 3:07pm

We are so excited to announce the first 3oz Canbot Blind Box Series!  A limited-edition toy mini-series launching through Kickstarter on Thursday, August 13th.