Posted by
marc
November 07, 2016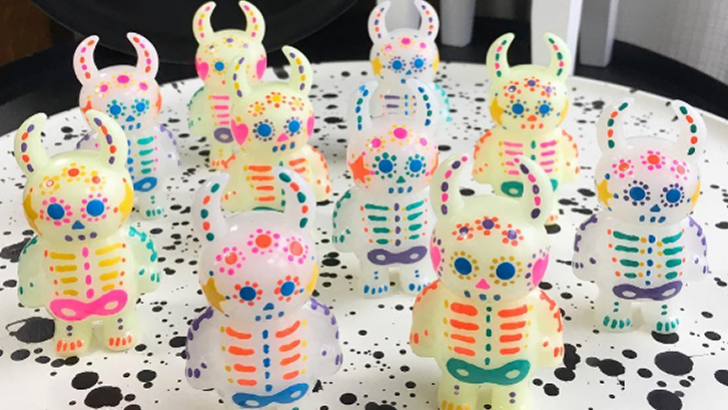 DCON is coming up quick, so the exclusives are starting to be revealed. You've probably seen Ayako Takagi's sugar skull Uamous before, but these ones are hand painted. Each Uamou is cast in either GID or semi-transparent white sofubi and features multicolored bones and decorations such as hearts, stars, and flowers. They'll be available at booth #1004 on November 19 and 20.
Similar posts
Wednesday, October 3, 2018 - 11:04pm

We are excited to be releasing the first run of hand-painted Penetrator-X figures, hand painted by American Gross!

Wednesday, September 26, 2018 - 8:00am

Five Points Festival Fall exclusive drops from some of your favorite sofubi and vinyl artists!! including special releases from: Mutant Vinyl Hardcore, Kikkake Toys, Rampage Toys, and more.  Art, toys, and beer, what could go wrong?!