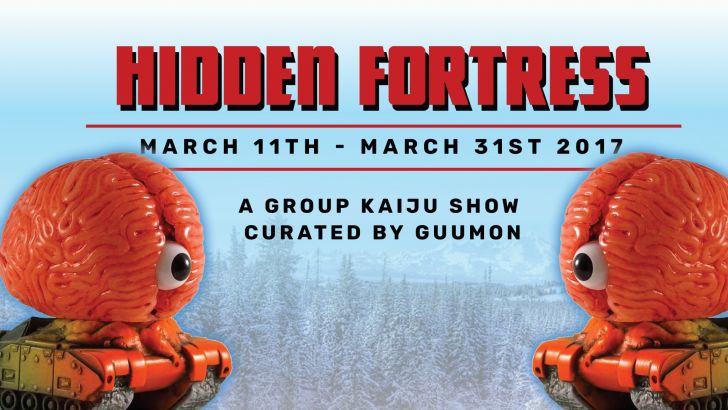 Clutter Gallery is excited to announce Hidden Fortress, a group Kaiju show curated by Guumon!

The opening reception will be free to the public and take place on March 11th from 6-9pm. The lottery to purchase pieces will begin at 7pm, and works will remain on display until March 31st, 2017.

Participating artists include:

Blobpus, Brent Nolasco, Erik Jacobus, Grizlli Atom, Guumon, Milkboy, Oltretomba, Monsterfoot Creations, Plaseebo, Punk Drunkers, Rampage Toys, The Outer Space Men, Secret Demon Services, Trutek.
Hope to see you there!!
Clutter Gallery
163 Main St, 
Beacon, NY, 12508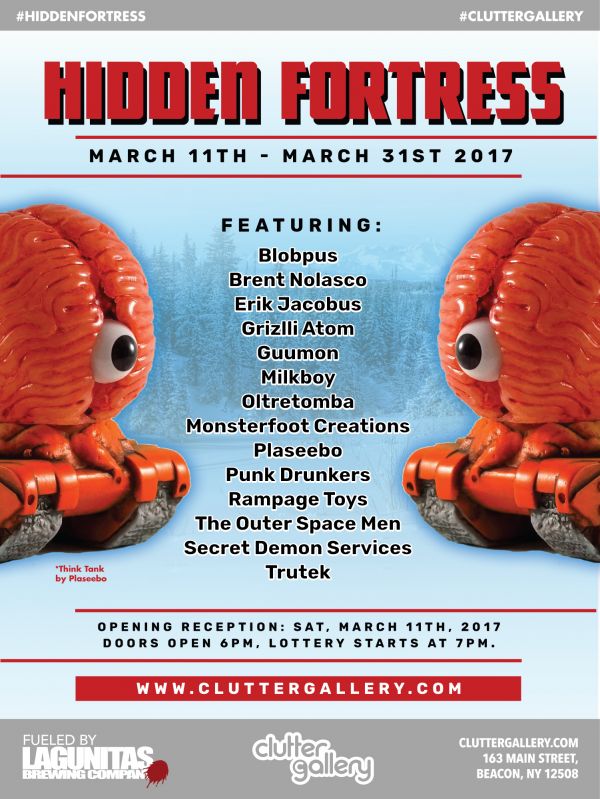 Similar posts
Monday, September 3, 2018 - 10:02pm

The Clutter Gallery is proud to present an amazing solo spectacular from artist duo, Horrible Adorables! 

Monday, September 3, 2018 - 9:50pm

From the farthest reaches of Outer Space, beyond the Gum Gum Galaxy and the Nougat Nebula, lies a planet of Magical Sparkle Glitter. Once a year the inhabitants of the tinsel covered shiny wonder that is Planet Rainbow Sparkle invade the Clutter Gallery.