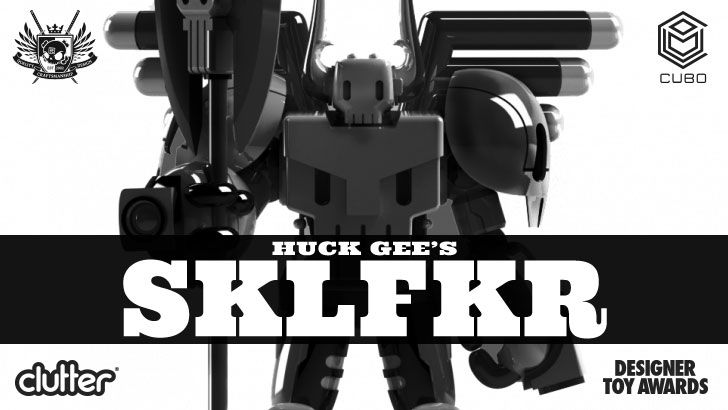 Clutter and The Designer Toy Awards are excited to announce a brand-new project with Toy of the Year 2015, and Artist of the Year 2015 DTA winner, Huck Gee! Introducing – SKLFKR!! 20 inches of mecha, skull-laden, robotic Awesomeness.
As part of winning those prestigious DTA awards, Huck was provided a sponsorship to work with 3D printing technology to bring to life a brand new creation. Huck wasted no time and went to work. What came back blew us away!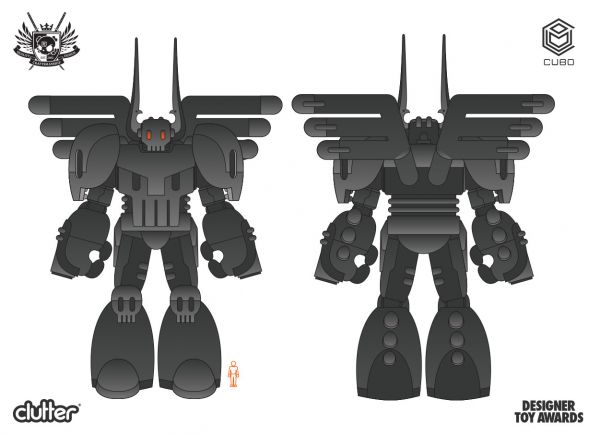 To make this dream a reality we partnered with 3D sculpting and printing masters, CUBO  – the only team we knew could pull this off. Helping us bring this massive project to reality, Cubo 3D sculpted, rendered and printed this mighty beast. Not only that, they engineered and constructed a series of 3D printed gaskets in order to make it plug together and give it 11 points of articulation!!
"Take us to your leader...WE DO NOT COME IN PEACE!"  - Victor D.L.A (Cubo).
Literally standing at 20" tall, this piece will be cast in resin and hand assembled here in NYC by Clutter Studios. More release information will be announced soon.
Over a year in the making and it's a Giant! 
"Because mechs and laser beams. Because skulls, spikes and giant axes. Because destroy. Because crushing it. Because SKLFKR." - Huck Gee
As part of its release into the world,  Five Points Festival is giving away the very special first pull of this monumental release! To enter the competition visit the Facebook Page here. Good Luck!!
Below are the 3D renders - NOT final colorways: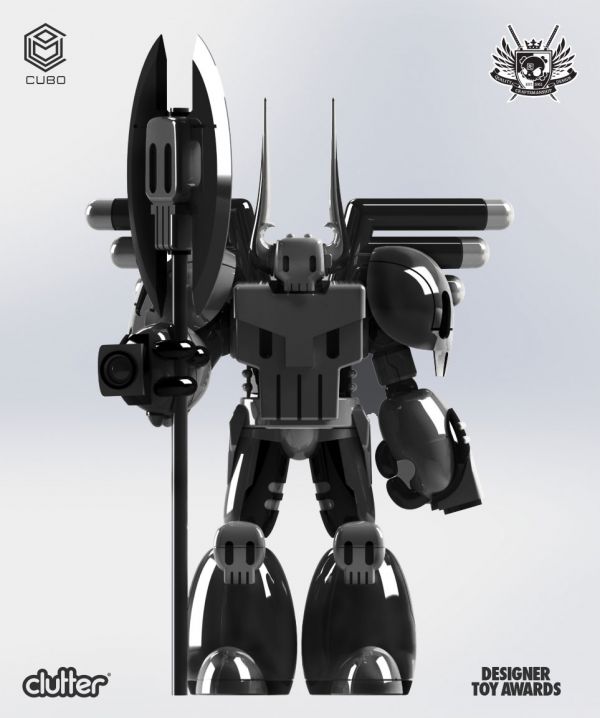 Similar posts
Thursday, November 19, 2020 - 10:53pm

Ron English's classic Lady Lips image is now three-dimensional as a life-size sculpture and vinyl art-toy sculpture release! 

Tuesday, June 30, 2020 - 3:20pm

Meet the newest member of the Canbot family - the OG Sakura by Czee13!  Sitting at approximately 5 inches tall with a posable head, and the trademark rattle, you are sure to love this new addition to the highly collectible Canbot Crew!