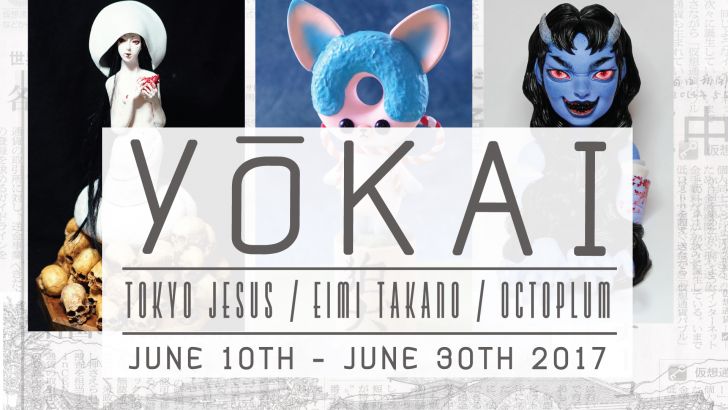 Clutter Gallery is excited to announce "Yokai!" A group exhibition featuring Tokyo Jesus, Eimi Takano, & Octoplum! 
Artists Tokyo Jesus and Eimi Takano, will be flying in from Japan for the opening reception which will be free to the public and take place on June 10th, from 6-9pm. Make sure you stop by and see the beautiful work in person.
Sales will be first offered to our Preview list subscribers. An email will be sent out on Saturday the 10th, at 12 (noon) est with the link to preview then purchase.

To sign up to the list please follow this link: http://www.cluttermagazine.com/about/gallery-preview-list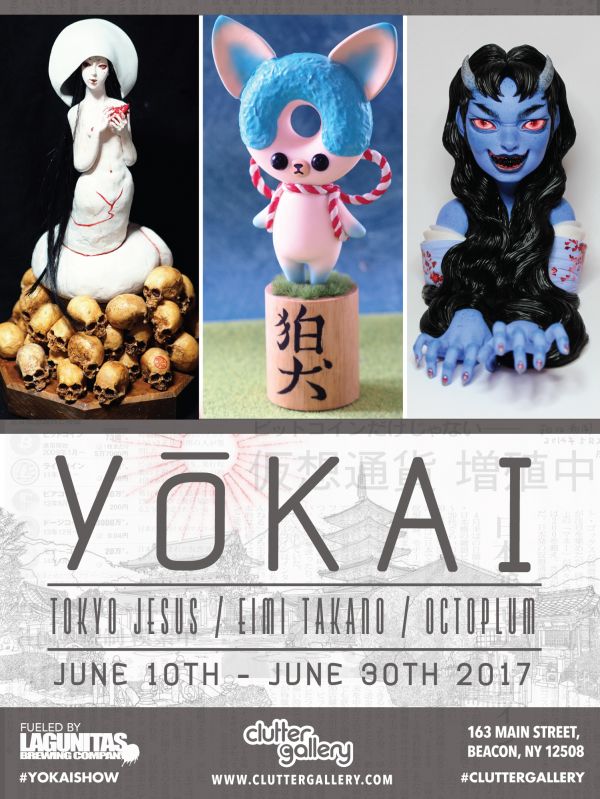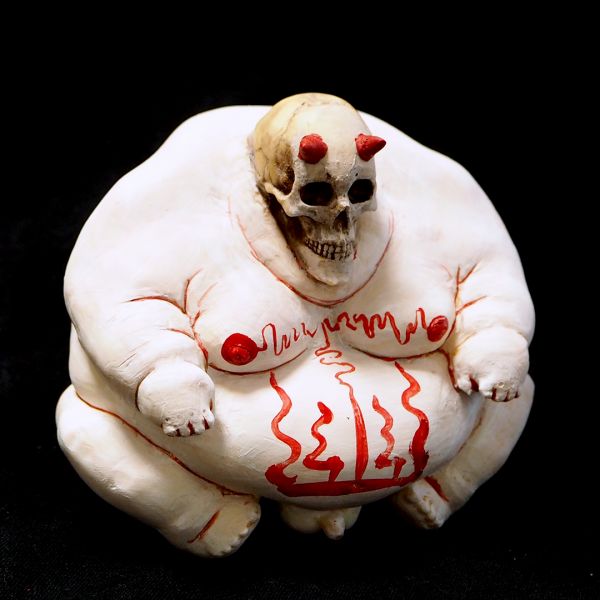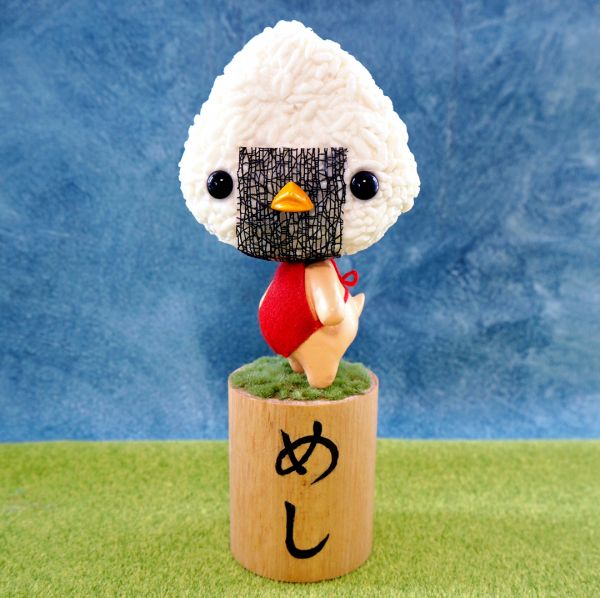 Similar posts
Friday, September 8, 2017 - 1:15pm

The Clutter Gallery is excited to open its doors this weekend to Monster Mash! Sofubi & Kaiju Showcase Vol 1.

Monday, August 7, 2017 - 5:21pm

Clutter Gallery is excited to announce the latest installment of our annual cute and colorful group show - They Came From Planet Rainbow Sparkles!