Posted by
Brian
August 02, 2017
Now in its final season, the Nickelodeon series Teenage Mutant Ninja Turtles has been re-branded as Tales of the Teenage Mutant Ninja Turtles, where the Heroes in a Half Shell have distinct, limited story arcs bringing them to exciting new adventures and worlds. The current tale airing on Nickelodeon is a crossover that should give any long-term TMNT fan a warm feeling of nostalgia. Usagi Yojimbo, the samurai rabbit created by Stan Sakai has crossed over several times with the turtles, and this latest event promises to be his most exciting adventure with the foursome yet!
Over the next week, we will be reviewing the toys in the line for this Samurai crossover, which features the turtles themselves and several different awesome Usagi Yojimbo action figures given to us by our friends at Playmates Toys. Along with this coverage, there will be an exciting giveaway!
YOU, yes YOU, could be in for a chance of winning your very own copy of the Walmart exclusive Armored Usagi figure along with the Horse! Not only that yours will be signed by the Usagi creator Stan Sakai himself!
To enter to win, you must email info@cluttermagazine.com with the subject line: Get in, I wants me a Usagi Figure!, or share our image over on Instagram with the hashtag #GetinIwantsmeaUsagiFigure. One entry per person and you must have a USA shipping address. The winner will be chosen at random and announced on Aug 11th.
Good luck!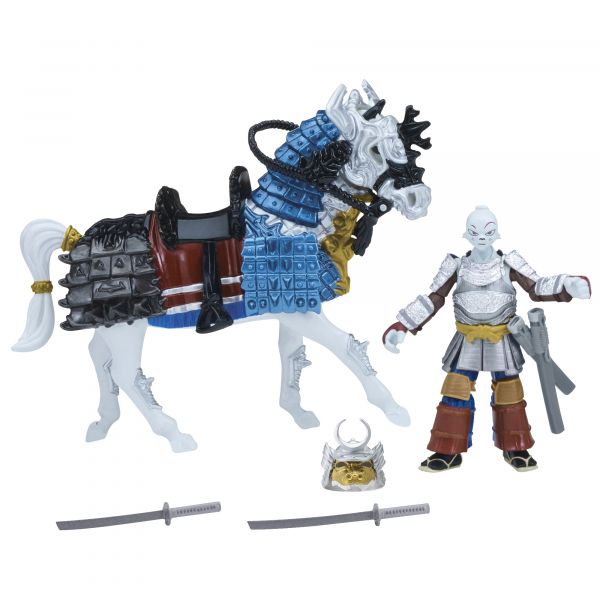 Fun fact: If this horse looks familiar to some of you die-hard Turtles fans, it's because it's the same mold used in a toy for the 3rd TMNT movie back in 1993!