Posted by
Brian
August 09, 2017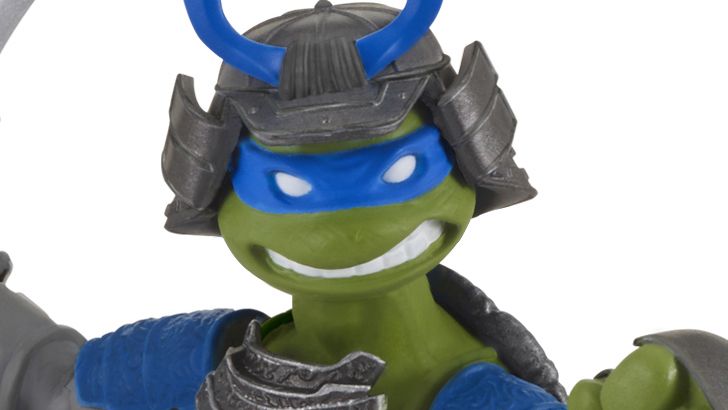 Our friends over at Playmates Toys sent us over some very cool TMNT figures based on the current storyline airing on the Nickelodeon series. Longtime Teenage Mutant Ninja Turtles fans will no doubt be excited to see the Heroes in a Half-Shell reteaming with Usagi Yojimbo for several episodes in the final season of the cartoon.
Along with a handful of different Usagi figures, we received each one of the Turtles themselves. While there have been a number of variants of the turtles in the Nickelodeon toy line, these samurai ones I believe are the best of the line which is now drawing to a close (though the L.A.R.P. ones were pretty cool).
The first thing you may notice about these figures is that they all have the same body. While this is obviously a cost-saving measure, it's usually a forgivable thing for the Heroes in a Half Shell. Though it is noticeable with turtles which have had four different body types throughout the series. It's especially noticeable on Mikey, who is much shorter than his brothers, and even Donnie to a lesser extent, who is slimmer and taller in the Nick series. Addressing that though, these really are some pretty awesome turtle figures that look great.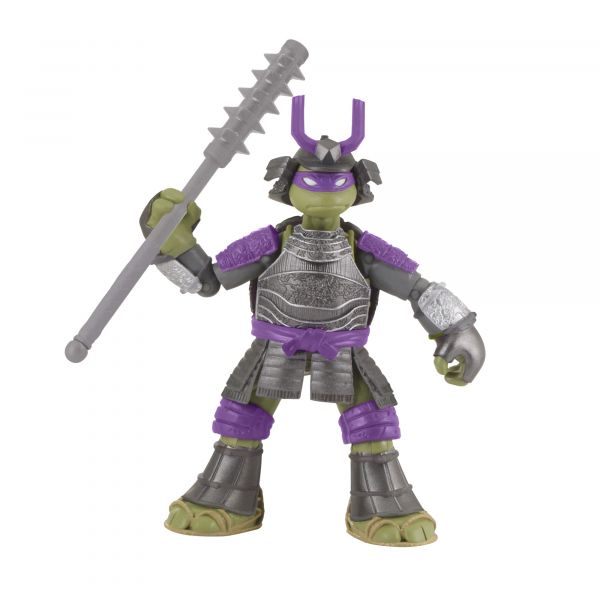 Sculpt:
The sculpt on these is all the same, but they still look really good and their armor features a great amount of intricate detail. While closely capturing the look of the samurai turtles in the show, it also brings back fond memories of the third Ninja Turtles film from 1993. It's also notable that they do each have a unique head sculpt, which are the same heads from the original turtles in the Nickelodeon line. I've always been fond of these heads so they are a welcome return here.
Articulation:
Like most turtles in this line, they sport 11 points of articulation. It's just enough to get some really dynamic poses out of these guys.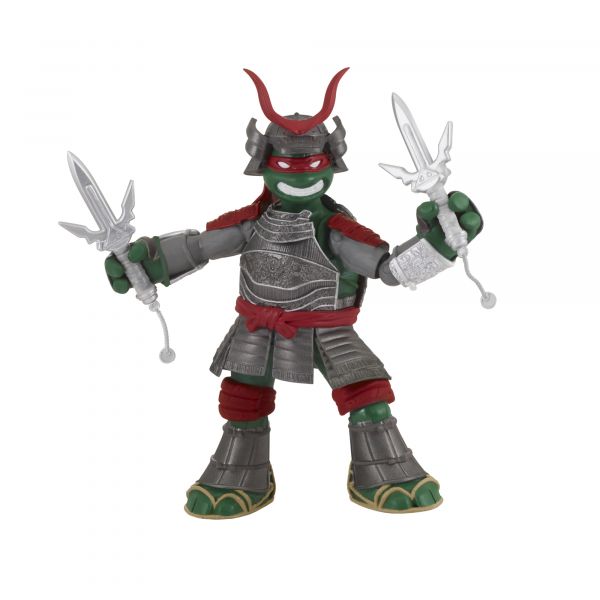 Color/paint:
Playmates really did a nice job of painting these guys. While they could have cut corners on the armor, the pictures you see here are pretty accurate to the toys' coloring, including the highlights on the armor and the nice shiny paint on the forearms.
Accessories:
Each turtle received a unique helmet and weapon, which was a nice way to make each toy unique. The helmets look great and each has a color-coded dragon mask as they wore in the cartoon (though those were all black). The weapons too were a nice touch. In the cartoon, this story had them all with their traditional weapons, but Playmates included all new weapons, which is great, and of course you could always swap out these weapons with the traditional ones from another set.
Overall:
When these figures were first revealed I was very excited. Samurai gear is one of the most important alternate costumes of the turtles and I was glad to see them appear in this toy line. While Playmates did share the body sculpt for all four turtles, I feel this is a forgivable choice and they really delivered on some excellent toys.
In addition to these Turtle figures, Playmates also released a Usagi Yojimbo figure, a Samurai Usagi figure and another version of the armored Usagi with a horse. Currently, Clutter readers can be entered to win a Usagi Yojimbo with the horse signed by the creator of Usagi himself, Stan Sakai.
To enter to win, you must email info@cluttermagazine.com with the subject line: Get in, I wants me a Usagi Figure!, or share our image over on Instagram with the hashtag #GetinIwantsmeaUsagiFigure. One entry per person and you must have a USA shipping address. The winner will be chosen at random and announced on Aug 11th.
Good luck!