Posted by
Miranda
September 08, 2017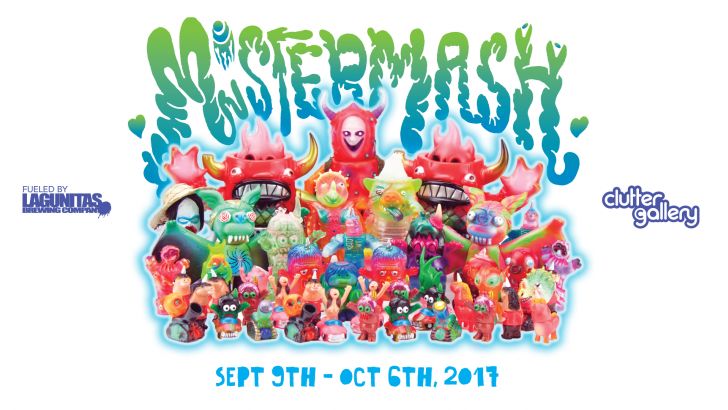 The Clutter Gallery is excited to open its doors this weekend to Monster Mash! Sofubi & Kaiju Showcase Vol 1.
Bwana Spoons, Rampage Toys, DethChops & Secret Demon Services take over The Clutter Gallery to bring you the most fun, colorful and monstrous exhibition ever seen! Stop by to check out all of the awesome pieces in person 9/9/17!! 
This show features a vast array of amazing mash-up micros, one-off pieces, and mini-edition runs!
Opening this Saturday, Sept 9th, join us from 6 - 9 pm to see this spectacular, and meet artists Jon Rampage and Dethchops!
The opening reception will be free to the public and have free treats from North Brooklyn Eats, and beer provided by our awesome friends at Lagunitas!

Sales will be first offered to our Preview list subscribers. An email will be sent out on Saturday the 9th at 12 (noon) est, with a link to preview and purchase.

To sign up to the list please follow this link:
http://www.cluttermagazine.com/about/gallery-preview-list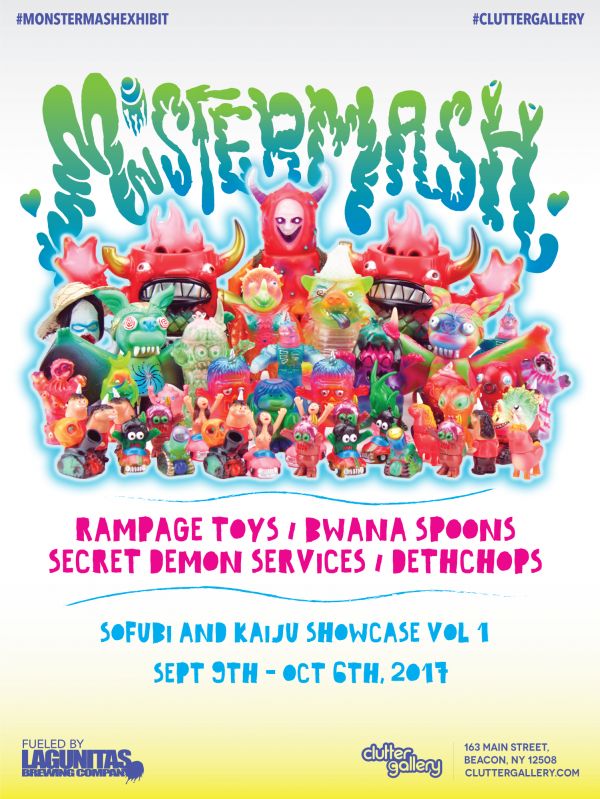 Similar posts
Monday, September 11, 2017 - 11:00pm

Rampage Toys classic figure The Ugly Unicorn gets a magical make-over by artist Dethchops!

Friday, September 8, 2017 - 1:01pm

The Clutter Gallery is proud to present an amazing solo exhibit by Mariangela Tan (PlushPLAY)! Featuring some amazing one-off and multiple mixed media sculptures, and paintings. Not one to miss!