Posted by
Miranda
September 29, 2017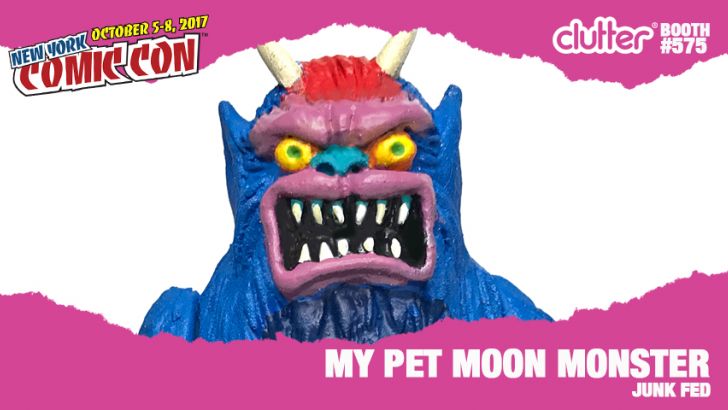 When worlds collide! My Pet Monster VS Moon Monster...
An all-new original sculpt, hand cast and painted by Junk Fed Toys! The 5-inch tall "MINI MOON MONSTER" figure is inspired by the Horror Fan Club GIANT MOON MONSTER comic book ads of the 1970's, and this exclusive colorway sports an 80s inspired twist!
Limited to 10 pieces, priced at $100 a piece!
You can find us at booth number #575, so make sure you stop by!
To view all of our NYCC 2017 releases check out our store page here.