Posted by
Miranda
November 24, 2017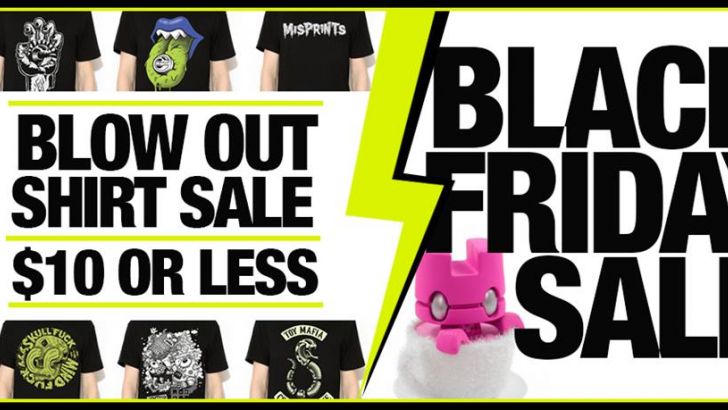 To make room for some brand new T's we are blowing out all current shirts for $10 or less!! Plus we have a couple of other bargains up ready for you to snatch up, SO why are you still here? Black Friday Sale for the win!
Similar posts
Thursday, September 4, 2014 - 9:47am

Too much stock mingled with too many new releases coming means that Mintyfresh needs to have a sale!

Tuesday, January 7, 2014 - 12:30pm

To kick the new year off the right way, Triclops Studio have discounted all their B.A.S.T.A.R.D. figures — resin, rubber & vinyl — by 50% until the end of the month!