Posted by
Miranda
November 24, 2017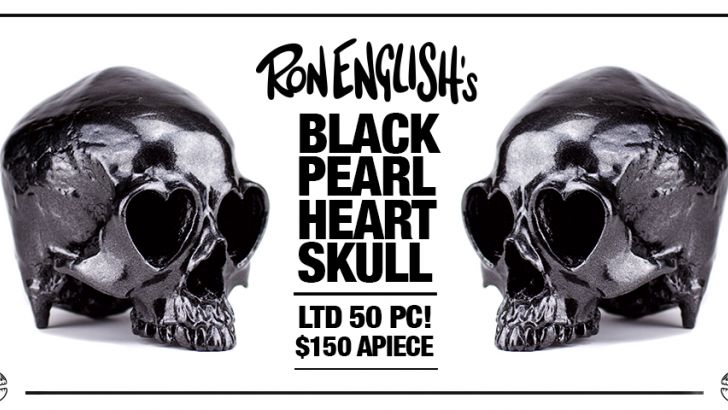 Clutter and Popaganda are excited to announce the official release of the Black Pearl colorway of the iconic Ron English Heart Skull!!   
The perfect compliment to the Pearl colorway released earlier this year,  the "Black Pearl" edition is an aluminum fleck, black carbon beauty.
Fade and sun resistant, this colorway is limited to an edition of just 50 pieces worldwide.

The Heart Skull sculpture is a roto-cast resin piece of art, measuring 6″ tall x 4″ wide x 6″ deep. Made in NY by Clutter Studios. Each sculpture has Ron's Signature engraved into the back. 
The 3D Version of Ron English's iconic Heart Skull design originally made its debut at his solo show Thought Factory that took place at The Clutter Gallery in 2013.

Priced at just $150 per piece, these carbon beauties will be unleashed on BLACK Friday 11/24/2017 at 12 (noon) EST.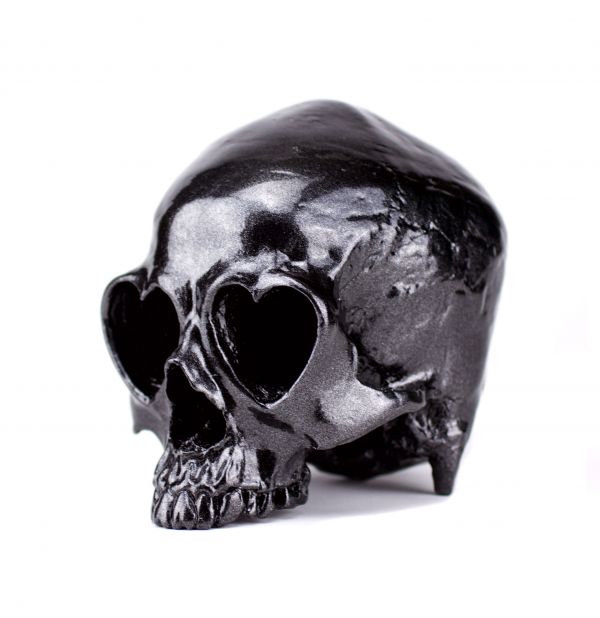 Similar posts
Wednesday, April 11, 2018 - 11:07pm

Clutter Gallery is proud to bring a unique sales event to our collectors!

Monday, January 29, 2018 - 4:40pm

After emerging from the darkest oceans, night has passed and the Sunrise OctoDunny has risen!