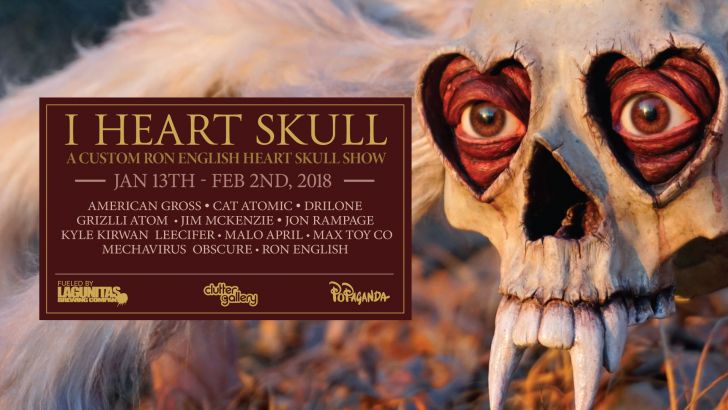 The Clutter Gallery is excited to open its doors this weekend to I Heart Skull! A Ron English Heart Skull custom show!
Participating Artist include: American Gross • Cat Atomic • DrilOne •Grizlli Atom • Jim Mckenzie • Jon Rampage • Leecifer • Malo April • Max Toy Co • Mechavirus • Obscura & Ron English.

The opening reception will be free to the public and take place on Jan 13th, from 6-9pm, at Clutter Gallery in Beacon, NY. We will also have free treats from North Brooklyn Eats, and beer provided by our awesome friends at Lagunitas!

Sales will be first offered to our Preview list subscribers. An email will be sent out on Saturday the 13th at 12 (noon) est, with a link to preview and purchase.

To sign up to the list please follow this link:
http://www.cluttermagazine.com/about/gallery-preview-list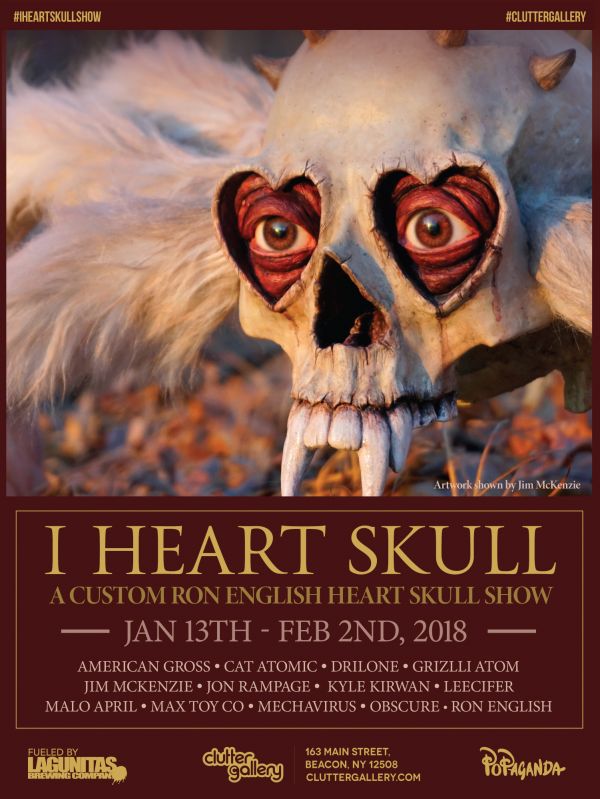 Similar posts
Tuesday, October 2, 2018 - 10:55pm

Honor your love for all things macabre, Bowie and Pop Surrealism with The Rebel Rebel Heart Skull by Ron English. 

Monday, September 3, 2018 - 10:02pm

The Clutter Gallery is proud to present an amazing solo spectacular from artist duo, Horrible Adorables!