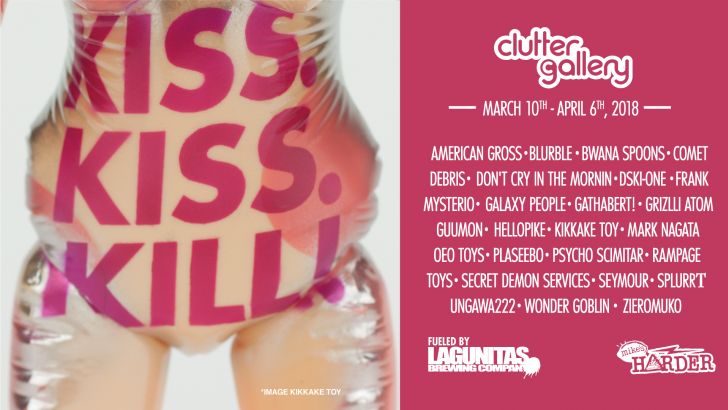 The Clutter Gallery is excited to open its doors this weekend to Kiss. Kiss. Kill! A showcase of Kaiju and Sofubi art.
Participating Artist include:
American Gross • Blurble • Bwana Spoons • Comet Debris • Don't Cry In The Mornin • DSKI-One • Frank Mysterio • Galaxy People • Gathabert! • Grizlli Atom • Guumon • Hellopike • Kikkake Toy • Mark Nagata • OEO TOYS • Plaseebo • Psycho Scimitar • Rampage Toys • Secret Demon Services • Seymour • Splurrt • Ungawa222 • Wonder Goblin • Zieromuko

The opening reception will be free to the public and take place on March 10th, from 6-9pm, at Clutter Gallery in Beacon, NY. We will also have free treats from North Brooklyn Eats, beer provided by our awesome friends at Lagunitas, and the awesome addition of Mike's Harder!

Hope to see you there!!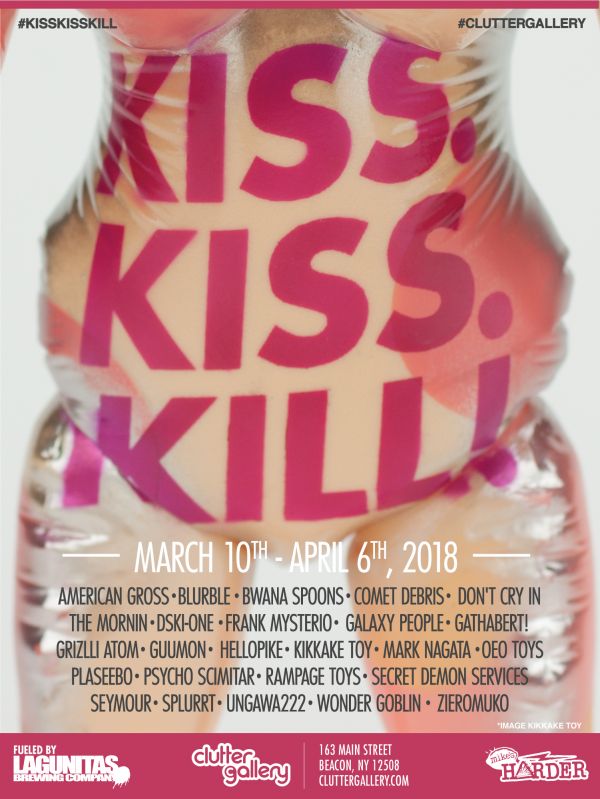 Similar posts
Friday, February 16, 2018 - 9:11pm

Saturday, Feb 10th, saw the Clutter Gallery play host to the amazing Knights of the Slice!

Friday, February 16, 2018 - 8:46pm

This weekend saw the opening night of our annual [In]Action Figures (6) show, and an exciting night with the amazing Knights of the Slice! What a celebration!!