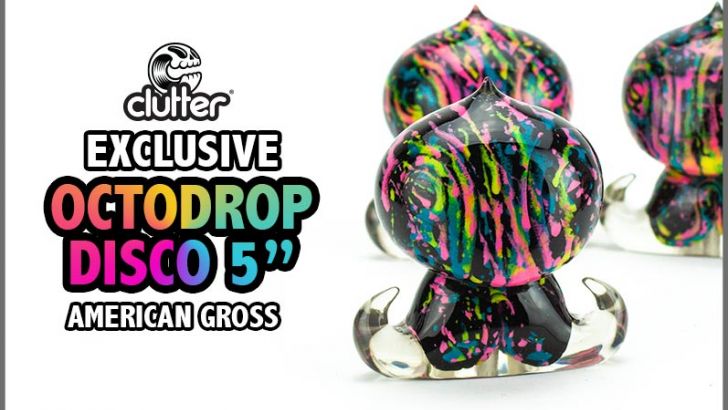 Introducing the latest colorway of the stunning 4" OctoDrop!
Hand-sculpted by artist American Gross, the internal Taku Taku (Octo) is cast in a gossamer DISCO - 80's color scheme, with SUPER GLOW-IN-THE-DARK resin, and pale smoke external skin! Each of these pieces is lovingly hand-created in New York by Clutter Studios!!
Limited to 50 pieces worldwide, and priced at $150 apiece - they are a Five Points Fall exclusive!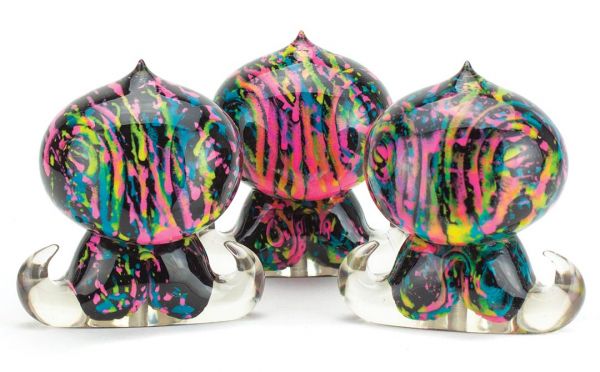 Similar posts
Thursday, November 19, 2020 - 10:53pm

Ron English's classic Lady Lips image is now three-dimensional as a life-size sculpture and vinyl art-toy sculpture release! 

Tuesday, June 30, 2020 - 3:20pm

Meet the newest member of the Canbot family - the OG Sakura by Czee13!  Sitting at approximately 5 inches tall with a posable head, and the trademark rattle, you are sure to love this new addition to the highly collectible Canbot Crew!