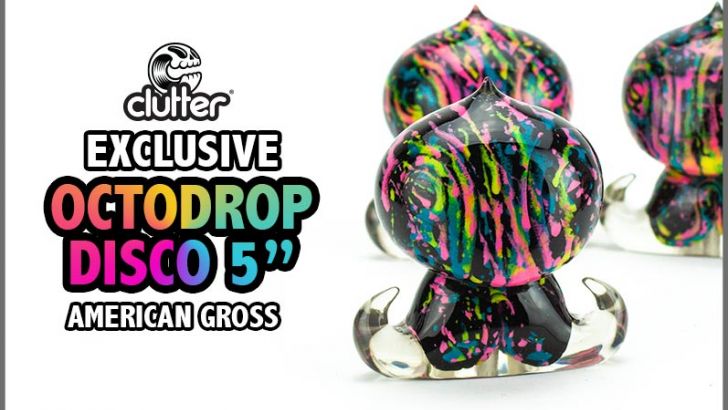 Introducing the latest colorway of the stunning 4" OctoDrop!
Hand-sculpted by artist American Gross, the internal Taku Taku (Octo) is cast in a gossamer DISCO - 80's color scheme, with SUPER GLOW-IN-THE-DARK resin, and pale smoke external skin! Each of these pieces is lovingly hand-created in New York by Clutter Studios!!
Limited to 50 pieces worldwide, and priced at $150 apiece - they are a Five Points Fall exclusive!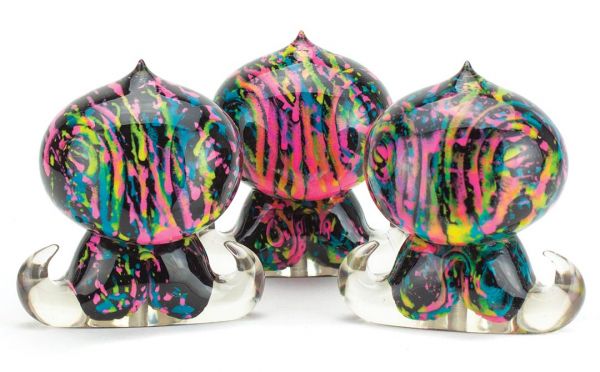 Similar posts
Thursday, October 17, 2019 - 10:23am

Yamaraja is the latest super detailed creation from the dark and twisted mind of American Gross.

Thursday, October 3, 2019 - 11:40pm

We are super lucky to have the amazing Czee13 returning for this year's Five Points Fall! Not only will he be live painting, but he has also created an edition of hand customized 5" Vinyl Canbots and Resin 15" MegBots!