Posted by
Nick
March 08, 2011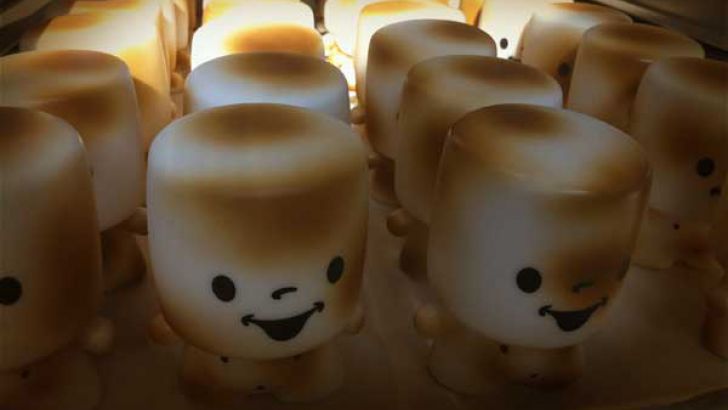 A new run of toasted Marshall figures have just gone live at Rotofugi. A most awesome collaboration between 64Colors and Rotofugi x Squibbles Ink Studios. Each one is hand sprayed so some Marshalls may be toastier than others! Get one now!
"Marshall Mashumaro was a little boy who ate so many marshmallows he turned into one! How scary is that? But…he's just about the cutest little marshmallow boy ever!"
Similar posts
Monday, February 8, 2016 - 7:31pm

You've officially got less than a week to pick out a gift for Valentine's Day. But don't worry.

Friday, February 5, 2016 - 3:35pm

These are so cute I'm going to throw up! Rotofugi have imported Japanese plush toys by Amuse, and like most things from Japan, they're just plain ridiculous.

Thursday, February 4, 2016 - 12:32pm

Mr Clement's Astrolapin will be ending its nearly seven year space odyssey this Sunday. Limited to 100 pieces and entitled Full Circle, Rotofugi will release the final colorway of the cosmonaut lagomorph online and in-store, continuing their partnership with Mr Clement.