Posted by
Nick
March 08, 2011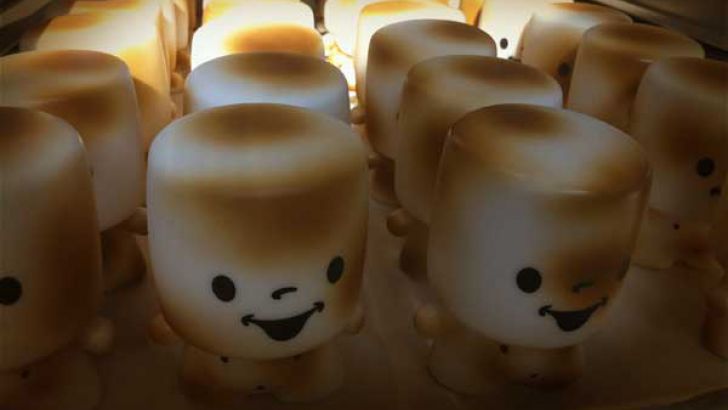 A new run of toasted Marshall figures have just gone live at Rotofugi. A most awesome collaboration between 64Colors and Rotofugi x Squibbles Ink Studios. Each one is hand sprayed so some Marshalls may be toastier than others! Get one now!
"Marshall Mashumaro was a little boy who ate so many marshmallows he turned into one! How scary is that? But…he's just about the cutest little marshmallow boy ever!"
Similar posts
Monday, September 28, 2015 - 1:16pm

Frank Kozik's classic Smorkin' Monger design "Jerome" will be attending New York Comic Con in an approp

Tuesday, September 8, 2015 - 1:10pm

Kidrobot have teamed up with the fantastic people at Rotofugi to bring you a night of fun and prizes in order to celebrate the release of Scott Tolleson's Imperial Lotus Dragon 8"