Posted by
Nick
June 28, 2011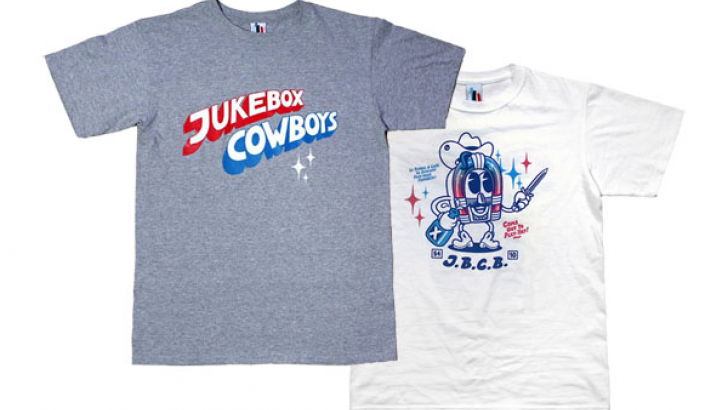 Check out these new tees from Flying Fortress. Perfect timing for summer, though i have to say the Jukebox Cowboys stuff doesn't do much for me personally but i am digging the bottom 'Ride the Rocket' design.
Available now from Rockawaybear
via [mashkulture]
Similar posts
Tuesday, August 7, 2012 - 4:01pm

We just goe news that LAST Concept has just released their latest and greatest Deck'On skate deck by Flying Fortress.

Wednesday, June 13, 2012 - 5:38pm

Flying Fortress' name is becoming synonymous with the iconic Teddy Troopers he's left behind on walls, postcards, and has even brought to life in 3D form with AdFunture several years ago.