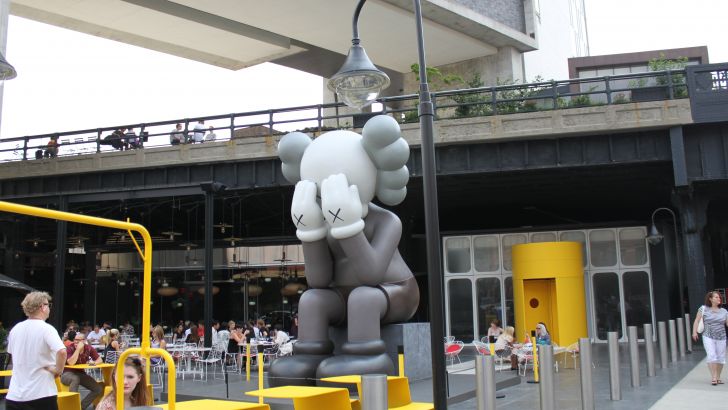 NYC really is the place to be right for awesome installation art. Following on from Friends with You's Rainbow City, Clutter's Jim and Josh took a trip out to visit the GIANT KAWS companion installation titled 'Passing through' currently located outside of The Standard hotel in NYC's Meat Packing District.
Standing at 16 foot tall and sculpted out of fiberglass, this massive KAWS companion, is on an international tour, making a temporary home in NYC until October 2011 (which is awesome so i can go visit!). Previously this piece has been seen at his solo exhibition in Hong Kong and at  the Aldrich Museum in Connecticut.
More photos on Clutters Flickr stream here.
Similar posts
Friday, May 2, 2014 - 12:25pm

There is no doubt that Fang Ling Lee is what you would call an "erotic" artist.

Tuesday, April 15, 2014 - 9:53am

Intertwining the terribly monstrous with the utterly human, Carlos Enriquez Gonzalez has masterminded this massive 10-foot tall rendition of "Udegeruge" for the upcoming "Hacia El Plano Verde" Cont