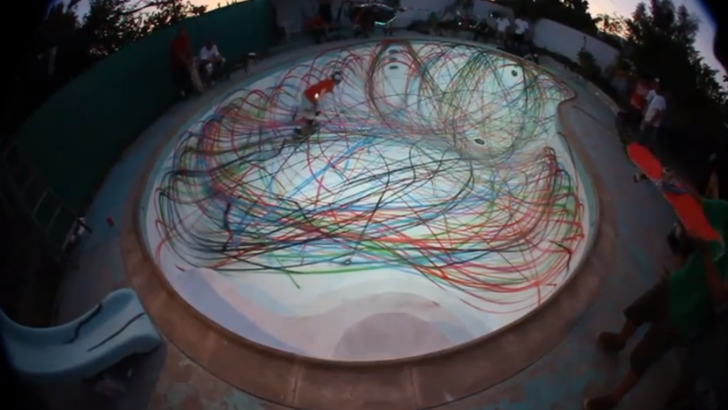 What do you get when you cross street art legend D*Face, skateboarding, spray paint and a pool?? An awesome geometric "Pollock-esque" piece of street art, that's what!! The planning of this piece took D*Face and his team almost a year, to the point of execution. The width of the spay could be varied depending on the angle of the front of the skateboard. All very genius, and its pretty surprising that this hasn't been done before.
Similar posts
Monday, January 25, 2016 - 4:15pm

Japanese toy and lifestyle brand Medicom just dropped a ton of reveals for the coming months. From Sanrio keychains to a Flatwoods Monster kaiju, here are what you need to keep an eye on.