Posted by
Erica
January 24, 2012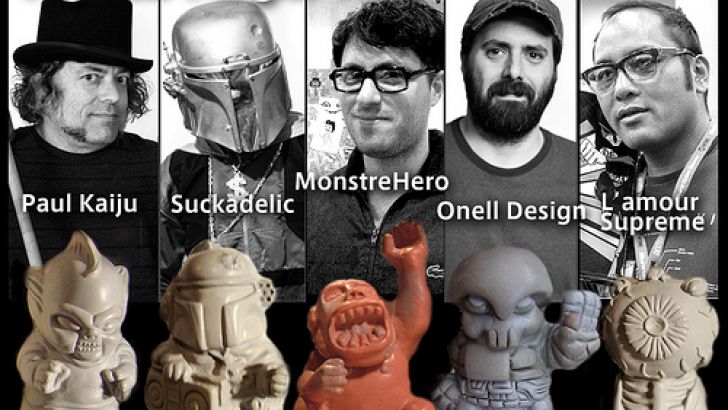 Finger-Puppet Figurines?? Oh yes that's correct... FINGER FIVE Series One, brought to you from Dataub of  Fig-Lab.  Series 1 features designs from Paul Kaiju, Suckadelic, L'Amour Supreme, Monstersean and Onell Design. It seems they have come together to fuffill your finger puppet desires!
Edition, Size and Drop-Dates have not yet been revealed so stay tuned for more deets on these FINGERines. They remind us a little of the OMFG figures, due to their shape and size. We look foward to seeing more about these :)
Stay tuned to Don's twitter-stream @datadub for updates :)

 
Similar posts
Tuesday, October 6, 2015 - 11:00am

The classic, iconic, and enduring SUCKADELIC "Gay Empire" bootleg figure has been JUMBO-sized!

Tuesday, January 6, 2015 - 1:38pm

Sucklord and Wasted Talent have teamed up to bring you "Gayberry" Mini Marijauna Medallions. All resin cast and individually hand painted, they are signed and splattered by The Sucklord. The chain measures 27" and the run is limited to 50 pieces.