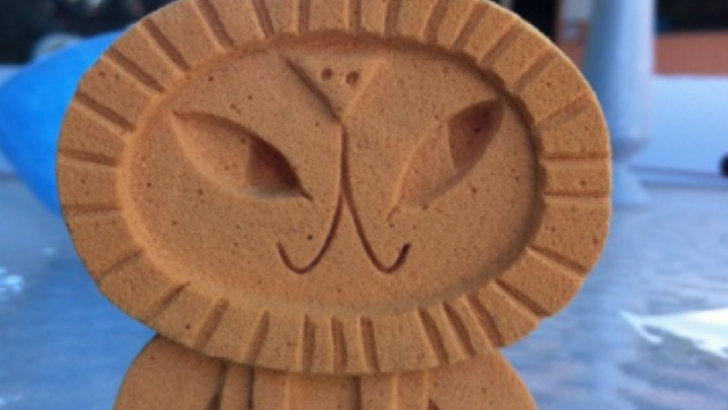 Amanda Visell is preparing to release a line of "mini giant" resin figures, with the first five apparently slated for release tomorrow. Another series of five are intended to be released a month later. On her blog, Visell notes, "We're pretty committed to this bunch of characters and committed to the idea of making art tangible at realistic costs whenever we can do it, as handmade and locally as possible."
Below you'll find in-progress images of what to expect, though if the intended timeline holds up, we may have a look at the final designs tomorrow.
Similar posts
Monday, September 26, 2016 - 9:36am

After the success of her Donastu earlier this year, MJ Hsu is blessing us with new donut animals for Halloween!

Friday, September 23, 2016 - 2:08pm

Haven't scored one or Rato Kim's super cute BoxCats yet? If you're attending NYCC, myplasticheart has you covered. They'll be brining WoodCat, WatermelonCat, BreadCat, PumpkinCat and more to the con.