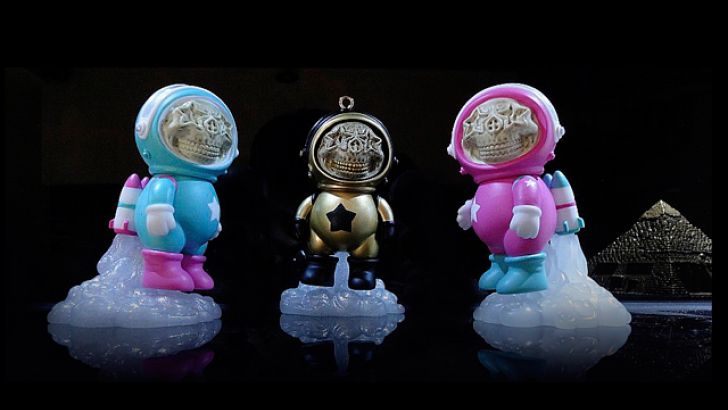 Toy Art Gallery alongside Garageworks and Made by Monsters has just announced a Lunch party and signing event for Ron English and Chris Brown titled "Dum English". The signing will see the release of the Turquoise and Pink Astronaut Star Skull 10" Vinyl Toy and the Astronaut Skull Necklace. These pieces were created by Ron for Grammy award winner Chris Brown. The even is scheduled for Wednesday May 2nd 2-4pm at their Melrose Store. 
The Astronaut Star Skull Vinyl Toys and Necklace will also be available for sale on TAG's online store starting at 12 PM Noon on Wed., May 2nd.
Similar posts
Thursday, November 10, 2016 - 5:49pm

Tickets to the inaugural Five Points Festival are available now on the just-launched full fivepointsfest.com!

Monday, June 27, 2016 - 3:10pm

With SDCC around the corner, it's time to see what exclusives DKE Toys will have this year!