Posted by
Erica
April 04, 2012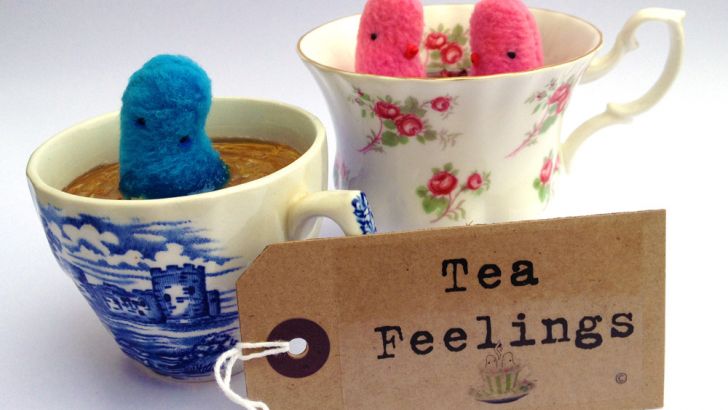 Penny Taylor aka  Taylored Curiosities, has taken her passion for plush making and her love of tea to create something very interesting. "Tea Feelings" is a mixed media piece of art that all began with a vintage tea cup.


Taylor starts with an actual vintage tea cup and makes her very own "tea mixture" out of resin. Something i found very interesting was that Taylor adds natural aromatherapy additives in between the layers of resin, to really give it a loose tea look. Anywhere from one to three of her little plush creations could be bathing in the cup. 
Taylor is only able to make these as she finds the tea cups, so keep a look out on her etsy store. These are adorable, and certainly a necessity for any tea lover out there.
Similar posts
Wednesday, February 15, 2017 - 6:00pm

Bogologists around the world are clamoring to get their hands on this newly discovered creature! 

Thursday, November 17, 2016 - 3:14pm

Ryan Brunty will be premiering his Yerman sculpture at DCON this weekend through Depressed Monsters' booth (#1819). Sculpted by Wetworks, the 6 inch figure is hand-painted and comes with a bandaged heart accessory. If you can't make it to DCON, don't worry too much.