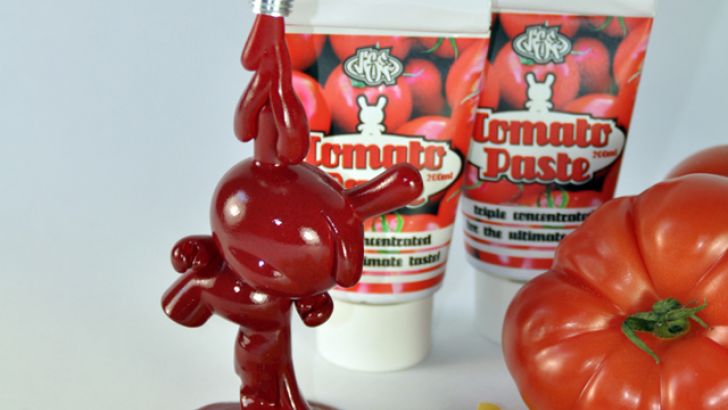 Continuing the recently started condiment Tube Dunny series by VISEone — which began with the Classic Mustard customs we reported on previously — the brand new Tomato Paste Tube Dunnys series of customs has been announced. With an approximate height of 9-inches, these specially made tubes are squeezing out a dripping, oozing 3" dunny. These Tomato Paste Tube Dunnys are limited to only 10 signed & numbered copies with a price of €85 (approx. $100) each and they are already available in VISEone's web shop.
Similar posts
Wednesday, December 9, 2015 - 9:46pm

Today in adorable custom toy news, Martin Hsu has snapped a photo of this super cute Android. Hsu's thick but calculated brushstrokes paint a relaxing scene on the Android's belly, and the closed eye on the Android itself are a nice touch.