Posted by
Erica
September 11, 2012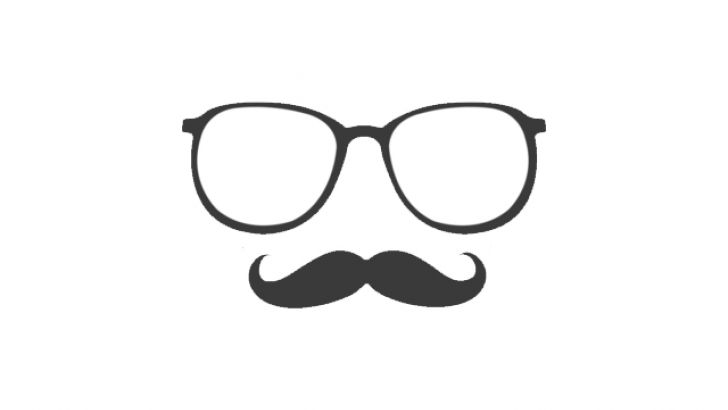 I can't help but notice that the Mustache is coming back! I don't know whether to be stoked about this or be completely turned off, i haven't decided yet, but seriously this facial hair is everywhere, especially amongst the hipsters. You can't walk anywhere in Williamsburg without seeing a hipster rockin' the 'stache every 2 feet. Surprisingly, this trend is popular amongst the ladies as well… and no, not actual facial hair, but the mustache graphic. I have seen girls sporting mustache tee shirts, tattoos and even jewelry. Speaking of mustache jewelry, Miranda give me this as a gift yesterday! 
I dont know if owning a mustache ring makes me a cool kid or makes me a loser, but I love it and I dont care! Below you will find a bunch of mustache accessories with links on where to purchase them. Enjoy! 
Oh, and heres a quick joke for your entertainment: 
"I mustache you a question, but i'll shave it for later" … ok, that was stupid.
I am not sure if i am supporting this trend or completely ragging on it, but thanks for giving my mustache rant a read! :)
Similar posts
Wednesday, July 27, 2016 - 2:08pm

This court transcript from Georgia - which is indeed real - is funny enough on its own.

Tuesday, May 3, 2016 - 3:22pm

Last night, both Katy Perry and Orlando Bloom wore Tamogotchis on their outfits at the annual Met Gala fundraiser. The Internet is understandably abuzz and I can't decide if this is awesome or awful.

Friday, June 21, 2013 - 10:00am

While this site might primarily be a resource for Designer Toy information, once in a rare while something far outside the field catches the attention of the Clutter staff… and one such brilliant item would be this Hand-made Guinea Pig Scale-Mail Armor with Helmet set currently on eBay!