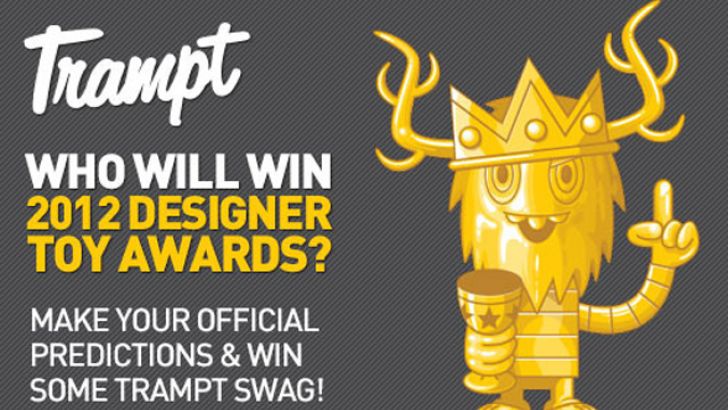 With just over a month remaining until the October 13th, 2012 Designer Toy Awards ceremony in New York City, Best Blog nominee Trampt have decided to host a little contest: can you guess who will actually win in each of the 21 categories? The person who correctly guess the most winners, will receive a Trampt gift pack. You must be a member of Trampt to participate (it's free to sign-up) and then publicly post your guesses in this conversation thread on the site.
Similar posts
Monday, July 25, 2016 - 12:59pm

The DTAs have now officially launched the nomination period for the 6th annual awards!

Tuesday, March 22, 2016 - 5:28pm

Get your lucky cat ready… Clutter teamed up with Japan Crate for some yummy and cute giveaways!