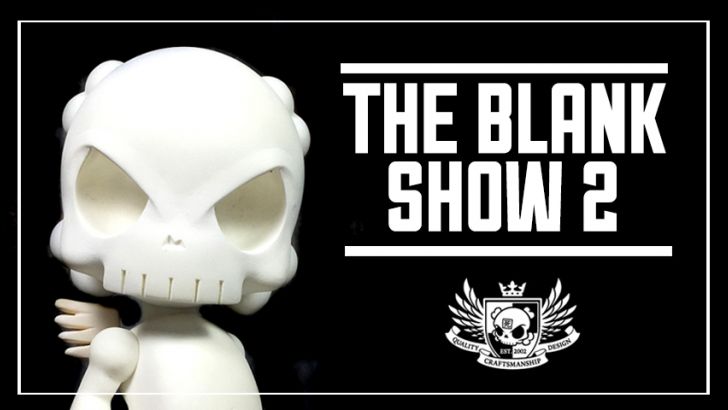 Are you a talented bastard that thinks you have the chops to be a part of Huck & Clutter's 2nd Annual Blank Show?

Are you an artful craft master ready to exhibit your work alongside some of the best Toy Artists in the world?

We have reserved 3 open spots in this year's 'The Blank Show 2" exclusively to find fresh new talent. Is that you? 

To be considered to fill one of these spots simply tag @HuckGee and @ClutterMagazine in a new art submission on Instagram by April 1st. It doesn't need to be a 'Blank' custom, it can be any piece of art that represents your current work.
We'll announce the winners the following week.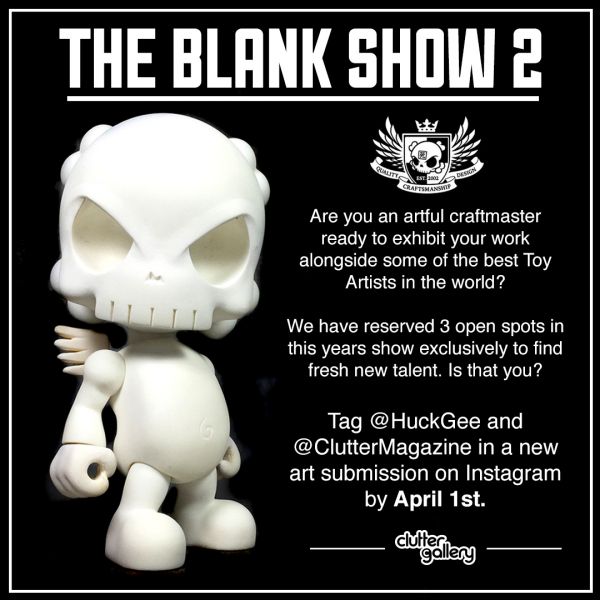 Similar posts
Tuesday, June 6, 2017 - 1:48pm

Clutter Gallery is excited to announce "Yokai!" A group exhibition featuring Tokyo Jesus, Eimi Takano, & Octoplum! 

Friday, May 12, 2017 - 9:41am

Clutter Gallery is proud to announce It Sees All, a solo show by Yu Maeda!!