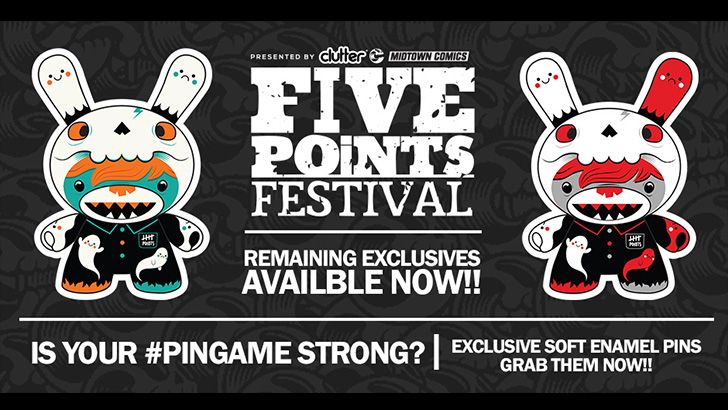 Five Points Festival happened last weekend and well, we were blown away! Thank you to everyone who played a part in making it happen, from our amazing partners at Leftfield Media, to our awesome vendors and artists, to the fans and collectors who came out in droves to buy up all of the fantastic pieces of art, and create an event to remember! Thank you, thank you, thank you, we are humbled.  
After taking a quick nap, we managed to get the remaining exclusives up online for you to purchase. We really don't have many left so get in quick! 

Similar posts
Tuesday, May 16, 2017 - 10:35pm

kaNO returns to NYC and is making a BIG splash on the Lower East Side!

Tuesday, May 16, 2017 - 10:15pm

We are super excited to announce another Five Points Festival exclusive – Masterwork Cadaver Kid; Five Points Edition by Splurrt!