Posted by
Nick
July 31, 2007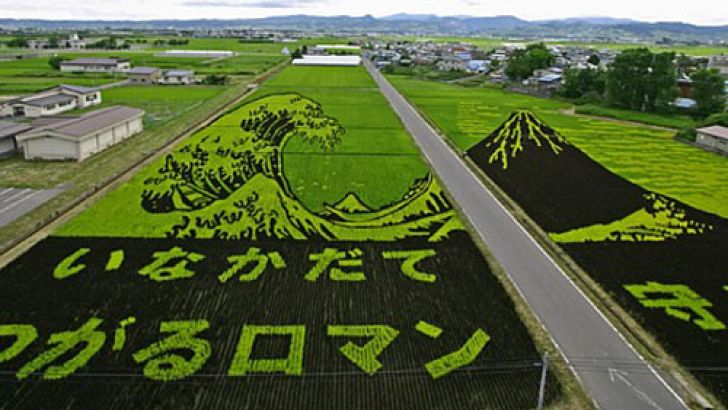 Thought i'd check out http://www.woostercollective.com/ for something else to post and found this. Every year since 1993 the farmers of Inakadate in Japan have been creating these huge pictures by growig different coloured rice next to each other.

Similar posts
Wednesday, June 29, 2016 - 11:24am

You probably remember the Wave City Dining Table and Coffee Table from St

Thursday, April 21, 2016 - 2:04pm

Ah, truth in advertising. Swedish artist Viktor Hertz is following up his snarky rebrands of famous logos with a new series of designs.