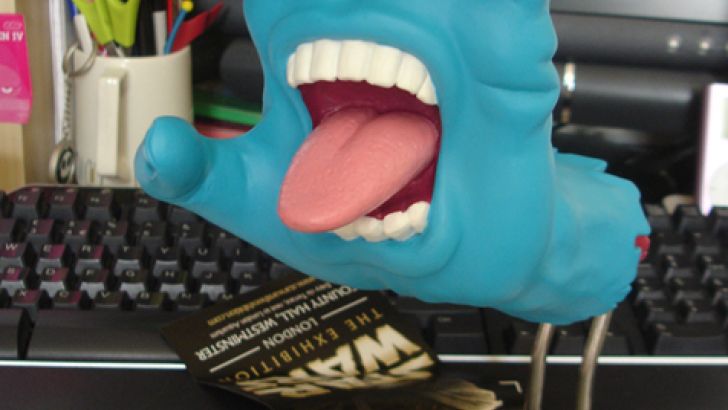 The latest thing to be kindly sent to our offices is this Screaming Hand by Made by Monsters. It is based on the iconic Santa Cruz logo designed by Jim Phillips. The sculpt on it is amazing, check out the picture of the back of the hand!!



Thanks for sending this guys it will be in the next issue :)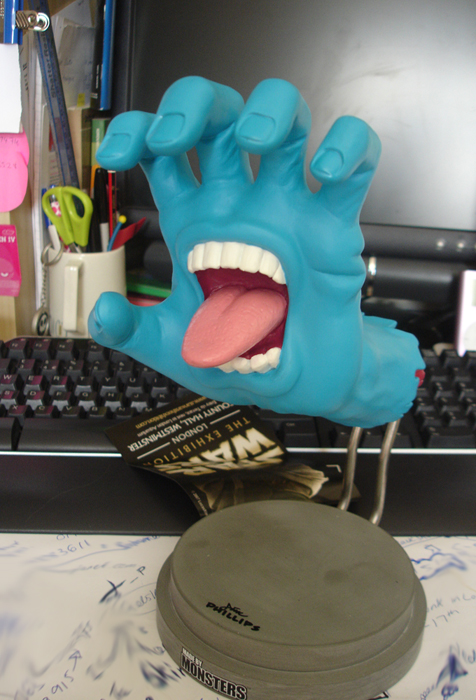 Similar posts
Saturday, January 23, 2021 - 4:36pm

Clutter has teamed up with NY-based artist Kyle Kirwan to bring you a brand new designer toy platform, The Brick!

Wednesday, August 12, 2020 - 3:07pm

We are so excited to announce the first 3oz Canbot Blind Box Series!  A limited-edition toy mini-series launching through Kickstarter on Thursday, August 13th.