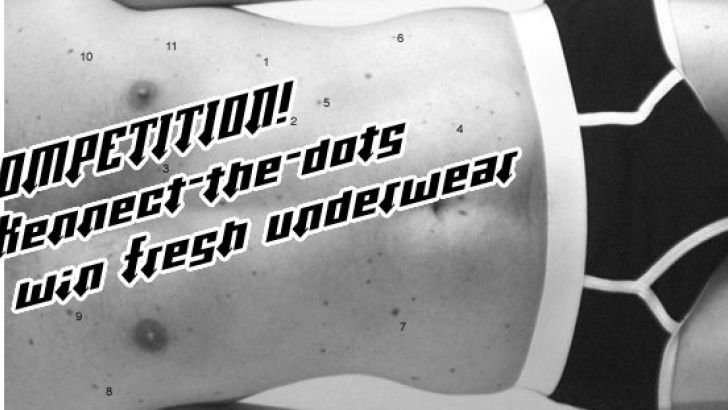 Kenn Munk has revealed his latest competition on his website, and it's a very interesting proposition......
"My body is covered in so many moles that I'm half dalmatian and I once convinced a girl that my grandfather was black, but that the skin types in my family didn't mix wellI might as well get some fun from my pigmentation so I give you the Kennect-the-dots competition with the grand prize: a pair of undies, y-fronts, pants, brief or whatever. Handprinted "dead end" design across the cheeks on lovely American Apparel Boy briefs in a boy version and a girl version."
So get on over to
kennmunk.com
download the pdf and enter... You know you just want to have a peek at Kenn's sexy body!!
Similar posts
Wednesday, June 29, 2016 - 11:24am

You probably remember the Wave City Dining Table and Coffee Table from St

Thursday, April 21, 2016 - 2:04pm

Ah, truth in advertising. Swedish artist Viktor Hertz is following up his snarky rebrands of famous logos with a new series of designs.