Posted by
Nick
July 31, 2007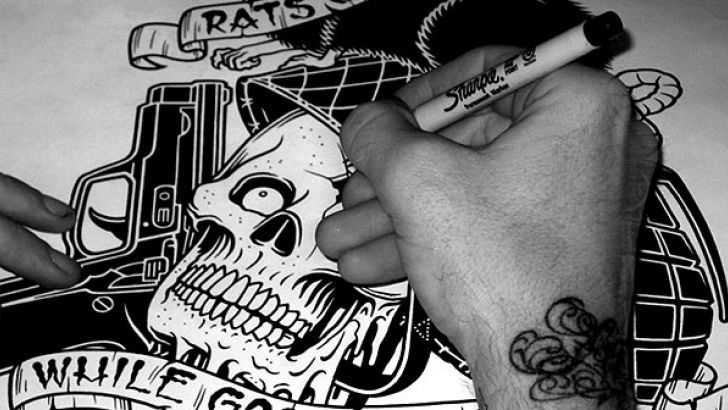 Fresh from Mike Giant's blog is this new drawing (shamelessly stolen). Meticulous detail and all done with Sharpie's. The guy's a genius. Wouldn't suprise me to see this adorning a t-shirt from Rebel 8 in the future.
Similar posts
Friday, March 18, 2016 - 1:38pm

Someone has paid Steff Bomb one of the highest complements possible by getting her art tattooed on his forearm.

Monday, March 4, 2013 - 11:55am

As the story goes, Dutch artist Bash's Bruno Bear had a thing for gambling despite the fact he never won. One day while discussing tattoos with a friend Bruno disclosed that he always wanted a tattoo but he didn't know what tattoo to get.