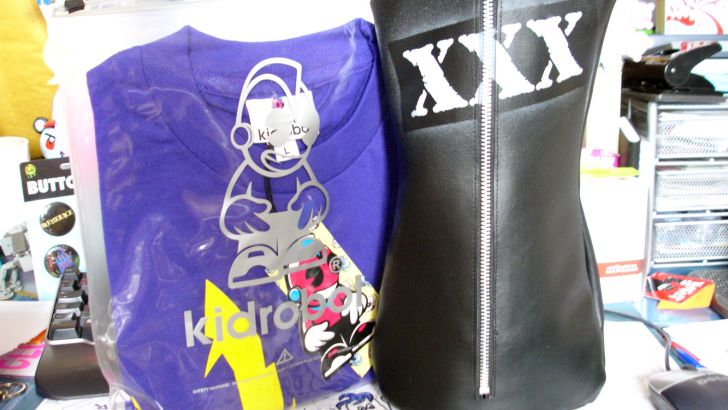 Just wanted to give a big kiss and shout out to Huck for sending us some goodies!! We love the Circus punk even more in the flesh, and we think he is a genius for hand making all the XXX bags. The T is rocking too, they are excellent quality and nick is wearing it already!!



Thanks huck we love you!!




Similar posts
Friday, November 24, 2017 - 12:23pm

One of the most requested resin releases of the year, the Octoblank, is back with a brand new colorway! 

Tuesday, July 25, 2017 - 8:46pm

Clutter and The Designer Toy Awards are excited to announce the first colorway release of the epic Huck Gee design – SKLFKR:UNTOUCHED!!