Posted by
Geoff
September 04, 2007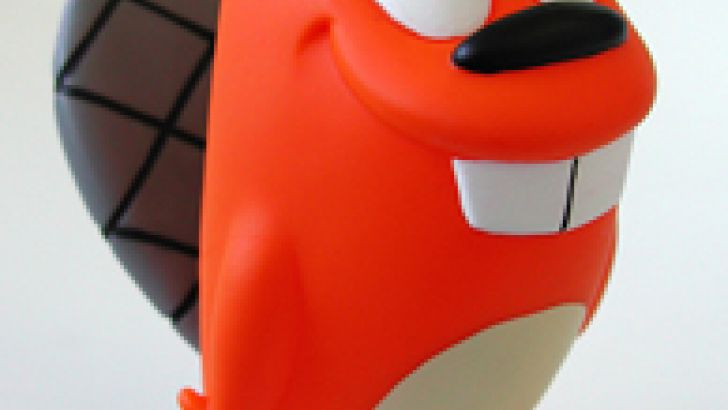 This guy radiates a nice cartoon vibe...reminds me of the sort of character you'd see on Nickelodeon causing havoc.
Only this is slightly different, having been designed, financed and made by illustrator Jeff Pidgeon. Yhe Happy Beaver character has been around for a few years and has now made the jump to vinyl. Good to see another self-financed piece coming through as well - bodes well for the future. This 5" toy is limtied to 400 and available direct from the artists's site: http://www.jeffpidgeon.com/


$57 shipped to the UK...decent price. Hopefully he'll do a French variant too...loving the beret!
Similar posts
Saturday, January 23, 2021 - 4:36pm

Clutter has teamed up with NY-based artist Kyle Kirwan to bring you a brand new designer toy platform, The Brick!

Wednesday, August 12, 2020 - 3:07pm

We are so excited to announce the first 3oz Canbot Blind Box Series!  A limited-edition toy mini-series launching through Kickstarter on Thursday, August 13th.